Michael Chiesa Tells Michael Bisping That Dustin Poirier Was Smart To Fight Conor McGregor Than Fighting for the Title
Published 07/03/2021, 2:30 PM EDT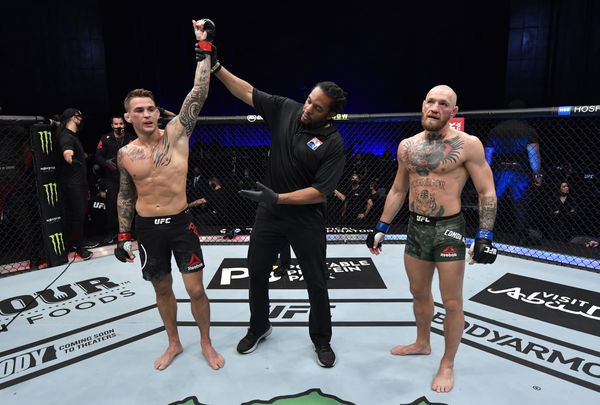 ---
---
UFC welterweight Michael Chiesa appeared at the Believe You Me Podcast recently alongside the former UFC middleweight champion, Michael Bisping. The duo discussed many things along with the upcoming trilogy fight between Conor McGregor and Dustin Poirier at UFC 264.
ADVERTISEMENT
Article continues below this ad
Many believe Poirier made the wrong choice by electing to fight McGregor rather than waiting to get his shot at the belt against Charles Oliveira. However, Bisping and Chiesa both believe 'The Diamond' actually made the right decision from a business standpoint.
ADVERTISEMENT
Article continues below this ad
Both men agree that a fight against McGregor guarantees a huge pay-day for any fighter. Fighting for the belt won't earn Poirier those sky-high amounts, especially considering the fact that he will enter the contest as the challenger.
Also Read: Conor McGregor Beats Khabib Nurmagomedov and Other UFC Fighters as the Richest Fighter in the Promotion
Chiesa and Bisping explain Dustin Poirier's decision to fight Conor McGregor next
'The Count' believes it doesn't matter if Poirier has to wait longer for his title shot by fighting McGregor. The Englishman thinks that if Poirier is actually a world champion he will become one eventually.
"That's a great business decision I mean, I mean it's a it's something that you know if he goes he's not the champion so I mean this is something more in your realm Mike but you know that it for him being the challenger he's not gonna pay-per-view points he's gonna get a flat fee to fight Charles Oliveira for the belt," said Chiesa.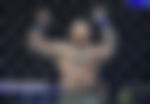 "But in his in his trilogy with Conor you know, their their pay-per-view points across the board for him and Connor so I think it was the better business decision and not to mention whoever wins this fight is fighting for the title so I think it's just I think you got to strike while the iron is hot. You know, it doesn't would have went on to fight Charles and lost, then this trilogy with Conor kind of loses steam, so I think it was the right business decision for him," added 'The Maverick'.
ADVERTISEMENT
Article continues below this ad
Bisping agreed to his guest's view. Both men also predicted the outcome of the upcoming contest. They believe McGregor certainly has the ability to alter the outcome in his favor this time. However, he will have to overcome the psychological obstacles to do so.
ADVERTISEMENT
Article continues below this ad