"Might As Well Be Riding a Roller Coaster"- Joe Rogan Gets Brutally Honest on Elon Musk's Tesla
Published 05/21/2022, 10:35 AM EDT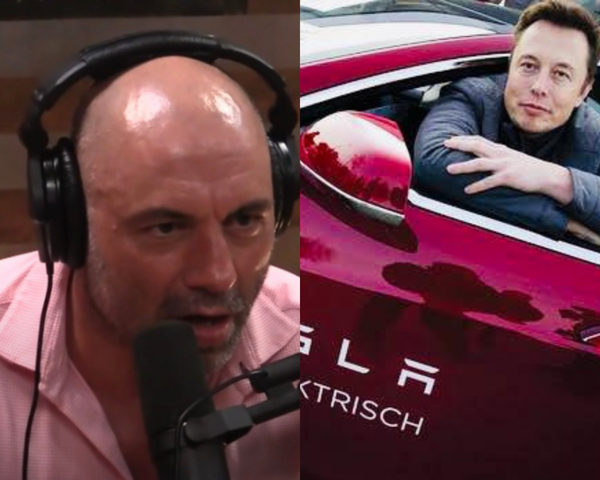 UFC color commentator Joe Rogan is one of the wealthiest individuals involved in the sport of MMA. Not only does he make millions from his UFC job, but he is also a very successful standup comedian and arguably the best podcast host of all time. Rogan has made over 200 million dollars via his podcast show.
There is no doubt Rogan leads an extravagant lifestyle. Even though he doesn't show it off like most people who would have if they were him, and sometimes he reveals the aspects of his lifestyle on his podcast.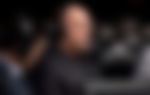 Rogan is a big car buff and loves his vintage and rare cars. He has an impressive car collection that features a fully modded 1995 Toyota Land Cruiser, a Porsche 911 and also a gt3, many restored vintage cars, and also a couple of Teslas. In a recent episode, the commentator revealed his fastest car amongst his awesome collection.
ADVERTISEMENT
Article continues below this ad
Joe Rogan backed his friend Elon Musk's Tesla over his Multi-million dollar car collection. He said, "Tesla's are pretty fucking amazing. I have the newest one, which, you might as well be riding a roller coaster. I have the model S plaid. It's preposterous. It goes zero to sixty in 1.9 seconds."
Rogan added, "A four-door sedan that looks very sedated looking, it's very family car looking. That thing is the fastest car I have. I have race cars, I have like crazy fast cars. I have like muscle cars, I have a Porsche 911 gt3. That car leaves that car in the dust. That Tesla buries them all. If I have to choose one car to drive, it'll be that car. If I only had to narrow it down to one car. Because it's so effortless."
ADVERTISEMENT
Article continues below this ad
Joe Rogan lashes out at Ferrari
Even though Rogan might be a huge car enthusiast, he was not happy with the car company taking legal action against a fashion designer for posting a picture of his sneakers on a Ferrari. In an episode of the Joe Rogan Experience, with retired MMA fighter Brendan Schaub, Rogan gave his thoughts on the Ferrari and Philipp Plein incident.

Moreover, the designer, Plein, posted a picture of the car and his sneakers on top of it. He was then sued by the Italian car manufacturers for 'tarnishing their reputation.' Rogan spoke about the incident and labeled it as "nonsense."
ADVERTISEMENT
Article continues below this ad
Do you agree with Joe Rogan on this? Let us know in the comments section below.
WATCH THIS STORY:: Conor McGregor At The Cannes Film Festival