Mike Perry Shares a Softer Side to his Personality When Talking About His Five-Month-Old Son- Ocean Perry
Published 06/06/2021, 7:52 AM EDT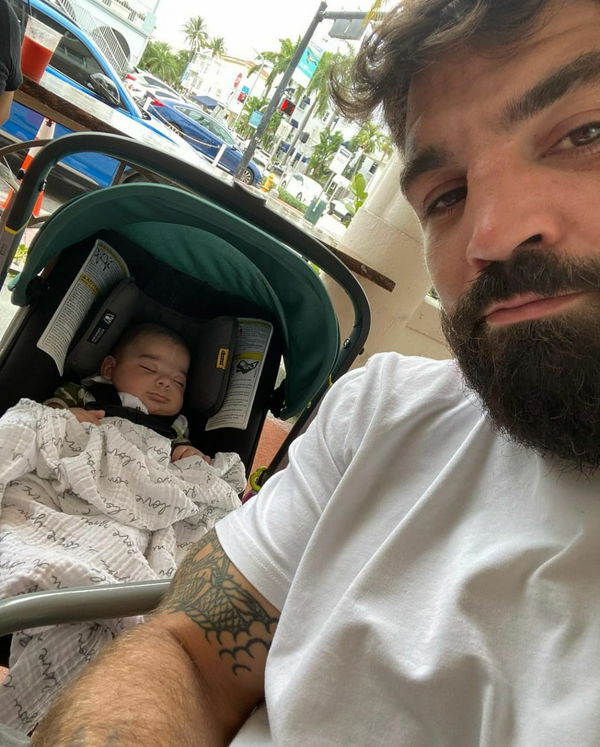 ---
---
UFC welterweight Mike Perry spoke to Helen Yee down in Miami and went over his future in the world of combat. However, Perry was joined by his five-month-old son, Ocean, who was the immediate focal point of the interview. As the conversation between Mike Perry and Helen Yee kicked off, 'Platinum' Mike couldn't help but blush over his newborn son.
ADVERTISEMENT
Article continues below this ad
Many attributed Mike Perry's positive change in demeanor to be a byproduct of his marriage and the birth of his son. Mike Perry himself has openly spoken about the way in which the direction of his life changed after the arrival of Ocean. When talking to Helen Yee about his son, Mike Perry's softer side was on full display.
ADVERTISEMENT
Article continues below this ad
"That's my little dude. I got to watch his back. I know what it's like to not have anybody be there to watch your back and when you got somebody like me watching your back, I mean, you're good. You're taken care of. That's what I try to do, that's my job as a daddy, I'm the provider and I got to make sure that he's doing alright."
Not too long ago, it seemed as though Perry kept getting into trouble with concerning news constantly making the headlines. When news broke of a fight between Perry and a restaurant patron, things looked dire. However, it seems as though his troubles on that forefront are a thing of the past.
Mike Perry: What's next for 'Platinum' Mike?
ADVERTISEMENT
Article continues below this ad
Although he seems to have his personal life in order, Mike Perry's run in the UFC is dangerously close to being cut short. He's 1-4 in his last five fights and isn't looking quite as competitive as he once did. He's coming off losses to Tim Means and Daniel Rodriguez where he didn't offer much resistance.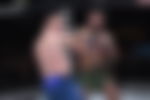 As his contract nears its end, Mike Perry will want to make sure he puts on a winning front. This will help to keep his options open as he looks to venture into the sport of boxing. He's been going back and forth on social media with retired boxer J'Leon Love and is keen to secure a scrap.
ADVERTISEMENT
Article continues below this ad
Read this story: 5 Interesting Facts You Need to Know About Jairzinho Rozenstruik