MMA Star Pearl Gonzalez Says Women Are Treated Better in MMA Than in Boxing
Published 09/09/2021, 1:29 PM EDT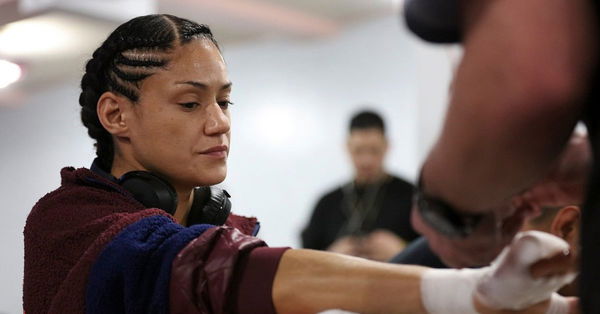 ---
---
Pearl Gonzalez is one of the top female strawweight MMA fighters in the world. 'The Chi-Town Princess' is someone who has competed for various MMA promotions, including the UFC and Xtreme Fighting. Currently, Gonzalez competes in the strawweight division of the Invicta Fighting Championships.
ADVERTISEMENT
Article continues below this ad
Recently Gonzalez appeared for an episode of Fighter vs Writer and talked about various things. The fighter even talked about equality in combat sports and what she thinks is the reason women in MMA have become superstars, but can't seem to get the same push in boxing.
She said, "I don't know. I could be crazy for thinking this, but if you look at the uniform of a female MMA fighter and you see what they are wearing. It's typically shorts, sports bra. You know the shorts are tight. Think about the grappling of the positions we are in, like appeal-wise, visually appealing."
ADVERTISEMENT
Article continues below this ad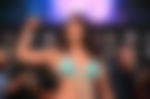 "I believe that MMA female athletes are more appealing to the eye than female boxers. It's not again the wrestling and the grappling, it's not as intimate physically as it would be in MMA. And I do think, one that plays a piece to the puzzle, but also has boxing really got behind the belief that a woman could have that star power, has a woman demanded it. "
Pearl Gonzalez believes there has been no one like Ronda Rousey in boxing
While Gonzalez talked about the attire that women MMA fighters wear do play a part. She went on to talk about how fighters like Ronda Rousey have paved the way for young MMA fighters to reach the top.
She said, "I mean when Ronda Rousey came through the door; she wasn't asking for the spot; she wasn't asking to be in the UFC. She wasn't asking for things in the UFC; she demanded that. She came in and she broke doors down and broke barriers. And I don't know has a woman yet come into the boxing side to do that and break down that door."
At the height of her prowess, Rousey was amongst the most popular MMA stars on the planet, irrespective of gender. Therefore, Gonzalez believes that boxing needs someone like 'Rowdy' to break the doors and lead the way.
Gonzalez even talked about her teammate Amanda Serrano and how she got the most recognition in her life for competing in the Jake Paul vs Tyron Woodley card.
Watch This Story: 5 Times Khabib Nurmagomedov Absolutely Destroyed Conor McGregor at His Own Game of Trash-Talk
"And my teammate Amanda, she is to me the greatest of all time. She is such a hard worker; she is so talented; she is a beast; you know. And to see she got more exposure in this fight than I feel she has in her career, it's crazy and she shined, she shined so brightly in that light."
'The Chi-Town Princess' believes boxing should follow MMA
When it comes to pushing the female fighters, MMA has been ahead of boxing for some time now. From the time when Dana White said no female will compete in the Octagon till today, the MMA community has certainly evolved a great deal.
ADVERTISEMENT
Article continues below this ad
However, Gonzalez believes that boxing is yet to do so, and she hopes boxing can follow MMA. She said, "So I think it's coming. I think MMA thankfully MMA got on board and they are 100% behind women. We headline their cards now. You know the big supporters of female MMA and because of that I think the UFC is the leader in combat sports."
"They are the leader in all sports to me personally, but. You know, so they are leading that and hopefully, boxing will soon follow and put the women where they deserve to be."
ADVERTISEMENT
Article continues below this ad
Do you agree with Pearl Gonzalez? Let us know in the comments.