'My Resume Speaks for Itself'- Aljamain Sterling Hits Back at Petr Yan for 'Oscar' Comments
Published 06/19/2021, 11:25 AM EDT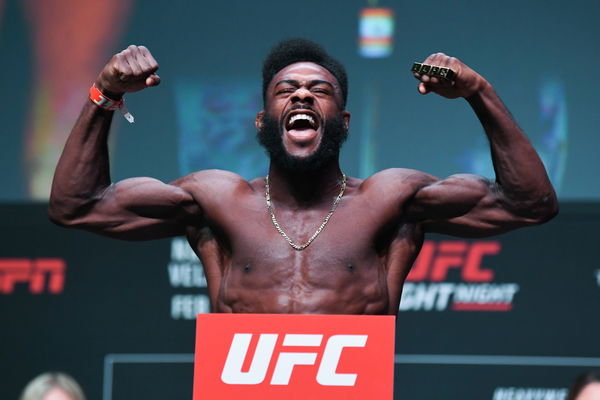 ---
---
UFC bantamweight champion Aljamain Sterling took to Twitter and clapped back at Petr Yan for comments he made on social media. Yan and Sterling are bitter rivals in every sense of the word and there's no love lost between them. Chiefly, the contentious interaction kicked off after Yan aimed fire at fellow contender Sean O'Malley.
ADVERTISEMENT
Article continues below this ad
'No Mercy' lived up to his moniker and decided to troll Sterling as well and 'The Funkmaster' wasn't taking things lying down. He didn't appreciate Yan making fun of the way he won the bantamweight title back at UFC 259. Sterling has been labeled as an 'Oscar' winning actor for the manner in which he won the undisputed strap.
ADVERTISEMENT
Article continues below this ad
LOL! Dumbass, my resume speaks for itself. Yours on the other hand is Aldo on a losing streak, beating NO ONE in the Top 5, and then cheating in a title fight against your first Top 5 opponent. 🤦🏾‍♂️

You really are some piece of shit human being. https://t.co/4dc3xw0J3D

— Aljamain Sterling (@funkmasterMMA) June 18, 2021
Also Read: Tyron Woodley Says 'Politics' Played a Role in his Decision to Part Ways with the UFC 
UFC bantamweight divisional landscape
Yan's comments about Sterling began once UFC 259 wrapped up and Sterling was awarded the DQ win. Petr Yan landed a flagrant knee to a downed opponent that ultimately cost him his world championship. Up until that point, it seemed as though he was pulling away with the victory.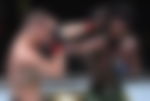 However, Yan and his fans have labeled Sterling to be a seasoned actor who overplayed the severity of the strike he absorbed. 'The Funkmaster' has resisted such claims and undoubtedly will be looking to seek retribution in the rematch. Yan and Sterling are now at a crossroads and are keen to finally put an end to their beef.
However, the end to their rivalry won't be coming anytime soon considering that Aljamain Sterling has taken some time off. He decided to undergo surgery for his neck and in turn, this has delayed the rematch with Petr Yan. 'No Mercy' Yan was not happy to learn about this delay and it has only gone on to nurture the enmity that already exists.
ADVERTISEMENT
Article continues below this ad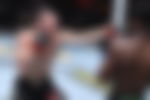 What's more, the division as a whole has been brought to a standstill and the contenders are now lining up to secure their shot. The delay has caused several new contenders to emerge from the woodwork. As it stands, the 135-pound division is set to produce the best exciting match-ups in the months to come.
Read this story: Top 5 Biggest Rivalries in the History of the UFC 
ADVERTISEMENT
Article continues below this ad
Trending Stories