Nate Diaz Gives His Seal of Approval to Steph Curry's Viral Message After Warriors' 2022 NBA Championship Run
Published 06/22/2022, 11:45 AM EDT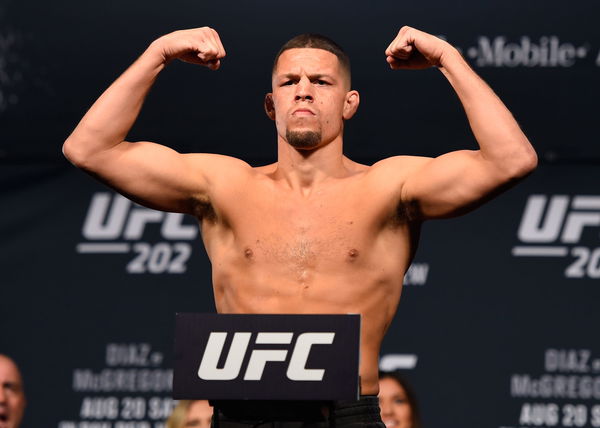 The UFC superstar, Nate Diaz, is extremely popular in the combat sports world. Fans of Diaz recognize the fighter as one of the most authentic people in the game. The Stockton-born fighter is known for his unfiltered comments. With a lot of buzz around his fighting future, the fighter recently reacted to a post shared by NBA champion Stephen Curry.
ADVERTISEMENT
Article continues below this ad
 

View this post on Instagram

 
Uploading the video, Curry captioned it saying, "The journey is about the people you do it with 🙏 #dubnation" In the video, it is shown how important it was for the team to play for a championship. Even though no one believed they could win, Curry and the Golden State Warriors defied the odds to prove them wrong.
ADVERTISEMENT
Article continues below this ad
This video also shared the importance of appreciating people on the same journey as you. Even though many believed that the Golden State Warriors were finished, they still rose to win a championship. To sum it up, the video served as motivation for all its viewers.
UFC welterweight Nate Diaz reacted to this video. He uploaded Curry's video on his Instagram story and captioned it using '💯💯💯' emojis. Even when the Warriors won the 2022 NBA championship, Diaz congratulated Curry and the Golden State Warriors.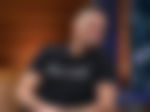 It seems as if Nate Diaz is a fan of Stephen Curry. Also, this is the right time for Nate Diaz to seek motivation, as there is speculation about him fighting soon.
Will Nate Diaz fight Jake Paul?
Nate Diaz is one of the biggest names in the UFC. The Stockton-born fighter has created some of the most memorable moments in the octagon. However, now it seems as if the fighter is looking for a way out of the promotion. With one fight left on his current contract, Diaz is looking to fight soon to move on to bigger things.
Using a Jake Paul video, Nate Diaz asked the UFC to give him a fight or to release him. In the tweet, Diaz said, "Ufc release now please or give me fight with anyone in July or august I have bigger sh*t to do"
ADVERTISEMENT
Article continues below this ad
UFC President Dana White reacted to this tweet by Diaz. White believed it was a good idea for Diaz to go and fight Jake Paul. In an interview, he said, "Nate Diaz probably should go on and fight Jake Paul. That's a fight that makes sense." Following his response, Diaz made another tweet. The fighter requested his release. He said, "Send the release. "
Watch This Story: Nate Diaz's Top 5 Best Finishes in the UFC
ADVERTISEMENT
Article continues below this ad
From the recent developments, it seems as if Nate Diaz will fight Paul. A fight between Diaz and Paul would sell a lot of tickets. It will also be interesting to see if Diaz can stop Paul's winning streak.
Comment below and let us know your thoughts on Nate Paul fighting Jake Paul.