Nate Diaz Says He'd Rather Fight Kamaru Usman in Response to Gilbert Burns' Fiery Twitter Call-Out
Published 07/22/2021, 9:05 AM EDT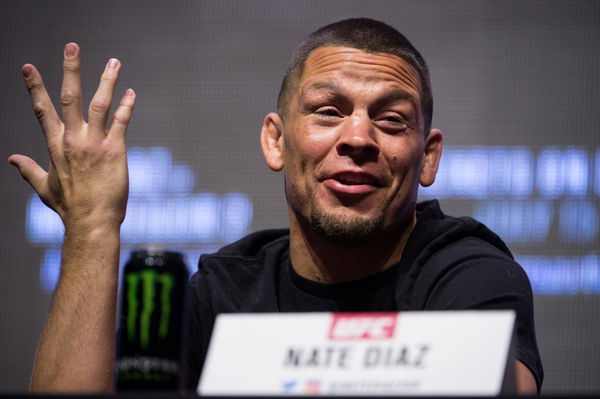 ---
---
UFC welterweights Gilbert Burns and Nate Diaz are going back and forth on social media and fans can't seem to get enough. The interaction was spurred on by 'Durinho' who has been increasingly active over the last few days. He's called out every top welterweight fighter under the sun and as he's eager to get back to title contention.
ADVERTISEMENT
Article continues below this ad
Burns was soundly defeated by champion Kamaru Usman at UFC 258 and has since won a bout against Stephen Thompson. However, he'll need another win or two in order to justify getting another crack at gold. He's fired shots at Leon Edwards, Jorge Masvidal, and Nate Diaz and is keen to get a streak going at welterweight as soon as possible.
ADVERTISEMENT
Article continues below this ad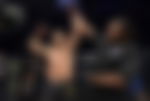 Gilbert Burns x Nate Diaz: War of words
Burns has been nothing short of relentless when it comes to making call-outs and he hadn't got a reaction from his foes. It's clear as day that Gilbert Burns is ready to face all comers despite the fact that he's ranked above everyone else he's calling out.
However, this changed once Nate Diaz decided to chime in and he ended up trolling Burns. Diaz largely disregarded Gilbert Burns' call-out and instead doubled down on facing the undisputed champion, Kamaru Usman.
I'd rather fight the guy who knocked you guys out 👊🏼

— Nathan Diaz (@NateDiaz209) July 21, 2021
Gilbert Burns is not one to take a slight laying down, and he quickly returned fire to Nate Diaz. He called out Diaz's gangster persona that has existed for several years and ripped him for not taking the fight.
That's what I thought @NateDiaz209 you don't want no smoke! So don't say my name anymore bitch ass fake gangster! So many losses you have already! And your teammates that I already beat knows what I would do to you! Keep playing smart and save https://t.co/Rfazhhl9QQ

— GILBERT BURNS DURINHO (@GilbertDurinho) July 21, 2021
Nate Freaking smart he knows I Would destroy him anywhere the fight goes! 🧠👏🏾

— GILBERT BURNS DURINHO (@GilbertDurinho) July 21, 2021
It seems as though Nate Diaz is more interested in the gold strap than anything else these days. However, it will be almost impossible to justify giving him a title shot since he's coming off a loss to Leon Edwards. Not to mention, he is 1-3 in his last four fights dating all the way back to 2016 when he lost to Conor McGregor.
ADVERTISEMENT
Article continues below this ad
Kamaru Usman has shared an interest to fight Nate Diaz and this is something that would be undoubtedly lucrative. Time will be the best indication to determine if the UFC will try to put the fight together.`
Read this story: Top 5 Biggest Rivalries in the History of the UFC
ADVERTISEMENT
Article continues below this ad