Despite Dropping 'Down to His Knees' Hollywood Legend Jean-Claude Van Damme Got Walked Out by Cody Garbrandt After Taking a Kick to His Face
Published 09/26/2022, 3:15 PM EDT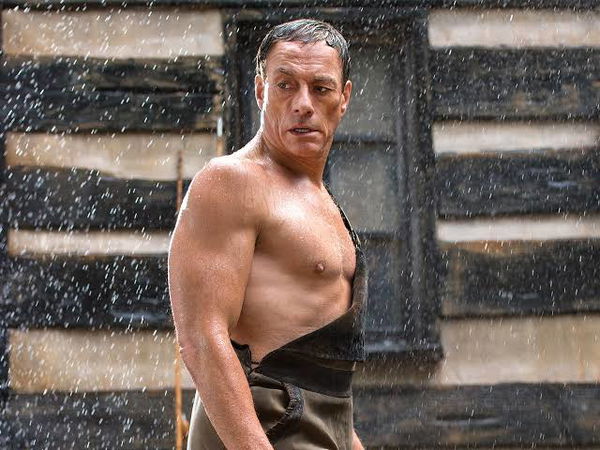 The Muscle from Brussels, Jean-Claude Van Damme, has one of the most insane kicks in all of Hollywood. The actor is also known to train martial artists. Once, one such training session went wayward at Team Alpha Male's gym, as he kicked Cody Garbrandt in the face. 'No Love' was definitely not appreciative of that, even after Van Damme apologized. 
ADVERTISEMENT
Article continues below this ad
The now 61-year-old Belgian star has trained in various martial arts forms, with his roots being tied to Shotokan Karate. He has also trained in Taekwondo and Muay Thai, as shown in his movie, 'Kickboxer'. His splits and spectacular kicks are what made him earn fans from around the community. His appreciation of the fighting community can be seen in the training sessions he holds with the fighters. But not all of them end up great as sometimes some unexpected things happen that might ruin the session.
ADVERTISEMENT
Article continues below this ad
Cody Garbrandt gets angry at Jean-Claude Van Damme
While sparring with Cody Garbrandt at Team Alpha Male in Sacramento, Van Damme got a bit excited and threw his hook kick at the former Bantamweight champ in the teeth. "He f**cking kicked me with that heel kick, that hook kick. Right in the teeth. And I was like m***erf**ker!" , exclaimed Garbrandt, "I was pissed. I was so mad. I look over at Rob and I look at Jean, as like Rob, keep this m***erf**ker away from me."
Garbrandt was already annoyed because Van Damme was late to the gym. When he got hit, he simply walked out of the gym in his fury. "I'd heard he'd done that before with other fighters, and I was super annoyed, and I began to walk away. Then he dropped down to his knees and started crying," said Garbrandt. 
The Muscles from Brussels apologized in a Japanese way
As soon as Van Damme realized what had happened, he clasped his hands and apologized to 'No Love', but Garbrandt lost his temper a bit quicker. As the fighter began to leave the compounds of the Team Alpha Male, Van Damme dropped to his knees with tears in his eyes and desperately apologized. Urijah Faber, the ex-UFC star and founder of Team Alpha Male, said, "He was screaming, "I'm so sorry! I can't believe this is happening! Oh, my god!"."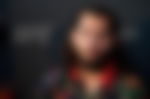 Rob Hickman, Garbrandt's friend, followed him out, believing that Garbrandt knocked Van Damme out because he was on his knees and crying. Garbrandt clarified that Van Damme almost took his teeth out with that hook kick. "Cody had two ways to go: leave or rip Jean-Claude's head off. He walked away because it was the respectful thing to do", justified Rob Hickman. 
Jean-Claude Van Damme confirmed that he was crying on his knees because that is what the Japanese do when they accidentally hurt someone in the dojo. They get on their knees and apologize. He was skeptical of the thought of the Alpha team disliking him. "Do you guys still like me?" questioned the actor. Faber replied that they still like him and consoled him that everything would be okay.
ADVERTISEMENT
Article continues below this ad
Things did cool down afterward, as these things keep on happening in the gyms and dojos. "Yeah, we're cool. I'm at his premiere, tonight. He's a sensitive guy, but he's a good guy", Garbrandt said in an interview with TMZ, thereby claiming that their relationship still holds good.
ADVERTISEMENT
Article continues below this ad
Watch This Story: UFC Superstars With Horrible Tattoos
What did you think of this incident? Let us know in the comments.