Nick Diaz Reveals What Freaked Him Out About Robbie Lawler Heading Into Their First Fight
Published 09/21/2021, 2:31 PM EDT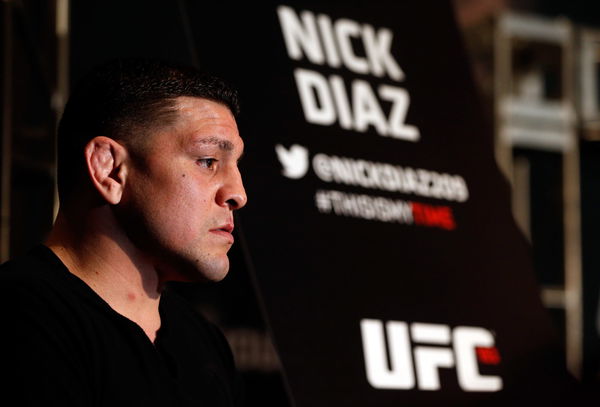 ---
---
Nick Diaz is set to take on Robbie Lawler this weekend as the Stockton native finally ends his Octagon hiatus after an absence of over 6 years. The duo will in fact engage in a rematch. However, their first fight dates back to 17 years ago when they squared off as young up and comers.
ADVERTISEMENT
Article continues below this ad
Lawler has always been known for being heavyhanded and a prolific knockout artist. Diaz, on the other hand, was most familiar as a jiu-jitsu guy to the fans. He was proficient in the ground game. While Diaz has never been intimidated inside the Octagon, he revealed that there was something about 'The Ruthless One' that freaked him out heading into the first fight.
ADVERTISEMENT
Article continues below this ad
"So, the thing with Robbie that kind of freaked me out, he'd knocked out Steve Berger, Tiki Ghosn, he knocked these guys out man," said Diaz.
"It was like, there was no way I was going to win and everyone was like 'oh! you're fighting Robbie Lawler?' So when I went out there, I just did what I knew and I spooked him," he added.
Many even said that Diaz was not necessarily a knockout guy and there was no way he was going to put Lawler away with strikes. But, Diaz proved them wrong and did just that. His tauntings got reactions out of Lawler and Diaz used his undoubted skills to find openings to put Lawler away.
Nick Diaz vs Robbie Lawler 2: What to expect?
ADVERTISEMENT
Article continues below this ad
It's been a rematch 17 years in the making. Lawler has suggested he doesn't have redemption in his mind as both of them are a lot different as fighters than they were back then. But one can sense that Lawler will look to win this one. He is on a 4-fight skid and at the twilight end of his career. A win against Diaz could be a perfect swansong for him or even might rejuvenate him.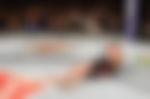 Watch This Story
As for the elder Diaz brother, fans are interested to see what the former Strikeforce champion has left in him as a fighter. Needless to say, it will be an intriguing spectacle for the fans. Who eventually comes out on top, remains to be seen.
ADVERTISEMENT
Article continues below this ad