"Nike Dropped Your A**!" – Israel Adesanya Burns Jon Jones on Twitter
Published 10/02/2020, 2:49 PM EDT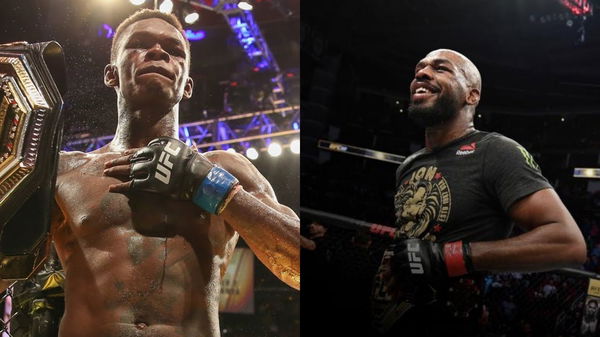 ---
---
The hideous Twitter rant between UFC middleweight champion Israel Adesanya and former light heavyweight champion Jon Jones continues to intensify. Following a string of tweets and social media mockery, the tainted relationship between them is turning vile with every bygone day.
ADVERTISEMENT
Article continues below this ad
However, they don't mind turning it ugly. While Jones has vowed to vanquish 'The Last Stylebender' after the latter's victory at UFC 253, Adesanya has unleashed some brutal social media assaults over the light heavyweight great.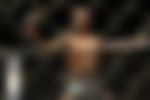 ADVERTISEMENT
Article continues below this ad
While the UFC superstars have already mocked each other by bringing their parents into the mix, Adesanya took a step ahead by talking about Jones' scandalous past. He reminisced about Jones' exit from Nike sponsorship following legal troubles, taking another brutal shot on social media.
Israel Adesanya is unstoppable inside and outside the cage
The middleweight champion took revenge after Jones advised him to "grow a pair of breasts" in one of the call-outs. In response, Adesanya advised the same to Jones but sheepishly mentioned how he was dropped by Nike because of one of his personal life antics.
Please, Just do it.
Oh yea Nike dropped your ass too Jon. I can't remember for which scandal they did it though.
C'mon Jonathan, "grow a pair". https://t.co/NyX1S0oa8p

— Israel Adesanya (@stylebender) October 2, 2020
As you keep following Izzy's tweets, you can see the tone getting deeper and harsher. Israel Adesanya is dominating Jon Jones in their social media battle by constantly pressuring him. The middleweight champ is almost using every single tweet to demean "Bones."
Despite calling himself a fan of Jones, 'Izzy' claims that he has studied him throughout to locate his weakness. In this bad-blood rivalry, Adesanya says that he doesn't mind being the "bad guy." Thus, suggesting the former light heavyweight champion to play the role of a "good cop."
I've watched you since UFC94
Double overhook lateral throws to spinning elbows.
I've seen you fuck up time and time again but making the same mistakes.
I kept defending you. I was a fan.
I guess being a fan, I was learning how to end you.
What a twist of fate.
Real life Anime 🍃

— Israel Adesanya (@stylebender) October 2, 2020
ADVERTISEMENT
Article continues below this ad
Adesanya has been confident about defeating Jones from the beginning. That said, it might not be an easy call for him. Similar to 'Izzy,' Jones has beaten elite world champions to reach the top of the game. Thus, he can offer a lot of new elements into the platter against Adesanya.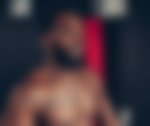 ADVERTISEMENT
Article continues below this ad
Still, the matchup will not happen soon in the UFC. Jones has already targeted the heavyweight division as his new shelter, and Adesanya is not ready to leave the middleweight division so soon. Thus, the battle will continue online for the timing.