"No One Remembers When We Had Hair Brother!"- WWE Legend Dwayne Johnson Sends Alexander Volkanovski a Message Ahead of UFC 266
Published 09/23/2021, 1:29 PM EDT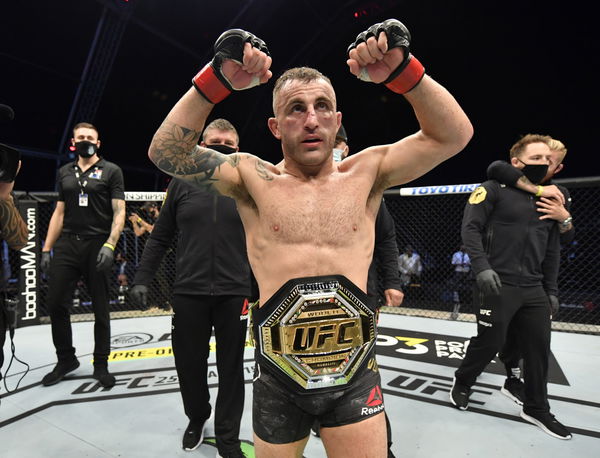 UFC featherweight champion Alexander Volkanovski will dawn a fresh look in his upcoming fight. In fact, he recently got a reaction from the WWE legend for sharing similarities with him.
'The Great' is all set to defend his featherweight title against Brian Ortega at UFC 266. The fight will serve as the main event for the pay-per-view. Ahead of this anticipated fight, 'The Great' got his head shaved and chose to go completely bald.
In a recent video uploaded by ESPN, Volkanovski can be seen training for his title defense on September 25, 2021, at the T-Mobile Arena in Paradise, Nevada. While being asked about his new hairdo, the 32-year-old revealed an excellent reason behind it.
ADVERTISEMENT
Article continues below this ad
Volkanovski said, "Lockdown, eh? We were locked down at home and could not get to my barber. Just did it myself. Like I said, no one remembers heroes when they had hair, you know what I mean? Who remembers The Rock when he had hair"
Volkanovski's response seems to have resonated with the WWE legend and Hollywood star Dwayne Johnson. Agreeing with Volkanovski's statement, 'The Rock' took to Twitter and said, "No one remembers when we had hair, brother. Shave it off and keep kickin' a** champ"
As Volkanovski gets ready to make his second title defense, all eyes will be on the Aussie champion, who will aim to bring his featherweight strap back to Sydney.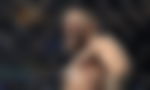 Alexander Volkanovski Says Brian Ortega Is Unprofessional
For his second title defense in the Ultimate Fighting Championship, 'The Great' will face Brian Ortega at UFC 266. The bout has already generated considerable hype amongst combat fans. Volkanovski and Ortega were the head coaches for the show 'The Ultimate Fighter 29' this year. However, the two have always been at odds with each other, with 'The Great' openly expressing his disdain for Ortega.
Interestingly, in the pre-fight press conference, while speaking to the reporters, Volkanovski said, "I've never had to spend so much time with someone that's an opponent. So I guess due to the competitiveness of doing all that, it was always going to happen. But man, he's just unprofessional."
ADVERTISEMENT
Article continues below this ad
He added, "He's got a bunch of yes men around him and, obviously, he's constantly late. You would know, but you ain't going to say anything. But I guarantee that he's f*****g late to your interviews and whatnot. That guy annoys me. I'm professional and all about that. He wants this belt, but he can't be unprofessional and half-as***g everything. He puts on a front and acts like he's all chill. I see through that bullshit. That's my take on him,"
Clearly, 'The Great' harbors a lot of animosity towards his fellow featherweight fighter. Come fight night, the fans can expect an all-out war, a title fight that has the potential to be one for the ages.
ADVERTISEMENT
Article continues below this ad
Who do you think will win the fight Brian Ortega or Alexander Volkanovski?
WATCH THIS STORY: Is Valentina Shevchenko a Spy? Some of the Best Talents of the UFC Women's Flyweight Champion