'Nobody Has as Many Losses or as Many Wins' – Jorge Masvidal Delivers an Inspirational Speech About His Career and Fame
Published 03/20/2021, 5:19 AM EDT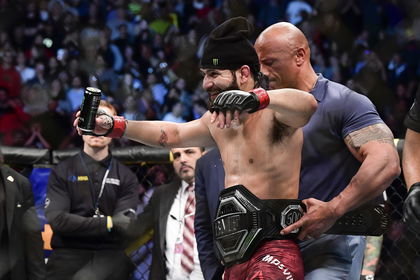 ---
---
UFC BMF titleholder, Jorge Masvidal, is one of the greatest fighters in the promotion. He last fought for the welterweight title against the current champion Kamaru Usman and lost his fight. However, the veteran knows how to come back from losses and is going to fight Usman again at UFC 261.
ADVERTISEMENT
Article continues below this ad
In the Blue Collar American Dream Conference, he revealed that he used his losses as tools for growth. Furthermore, he talked about his mindset during his fights and said, "I know that I have so many hours of repetition on these certain techniques that it's going to be instinctive, and when I get in there, all I have to do is pull the trigger. I have to give it 100 percent of myself. I can't let the fear of missing stop me from playing the game."
ADVERTISEMENT
Article continues below this ad
He was addressing a lot of businessmen and asked them the age-old question, "Should I take this risk?" Here Masvidal used his UFC losses in an analogy and said, "You might not be willing to reinvest in yourself or a business because you lost on your other business. It's like when we take a loss, I got a lot of losses for my record, for the amount of money and fame that I've acquired."
However, Masvidal has figured out the answer about his risk-taking, and he talked about how his losses and wins have skyrocketed him to the throne. "Nobody has as many losses as me or as many wins as me in my current division," he added.
Jorge Masvidal talks about the risk in his fight against Darren Till
'Gamebred's rise to the top began when he beat Darren Till in 2019. He commented on the risk of fighting a fighter in his home country. The fighter said, "It's because I've taken those risks. I've gone and fought the most dangerous guys in their country, knowing that the judges are going to be from England, fighting a guy from England. I did that."
That was one of the most impressive victories of the 'Game Bred Fighter's UFC career. He knocked 'The Gorilla' out in the second round of the fight after the judges gave Till the first round. But Masvidal didn't let the fear of missing stop him from playing the game. Instead, he rose to the occasion and took his chance.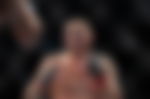 "It wasn't the smartest idea, but if you're a bad mother f****, that's what you do," he concluded. Masvidal is known to be one of the most intelligent fighters in the UFC, and his talk here was a reflection of his intellect.
ADVERTISEMENT
Article continues below this ad
The crowd in attendance must be feeling motivated, like any normal person would, after hearing one of the greatest athletes acknowledge his losses like that. Hence, the fighter showed the world once more that he is the completed package.
Do you think Masvidal's risk will pay off against Kamaru Usman at UFC 261?
ADVERTISEMENT
Article continues below this ad