"Nothing but Dead Silence"-Luke Rockhold Explains Why Khamzat Chimaev Fight Did Not Happen
Published 09/14/2021, 11:34 AM EDT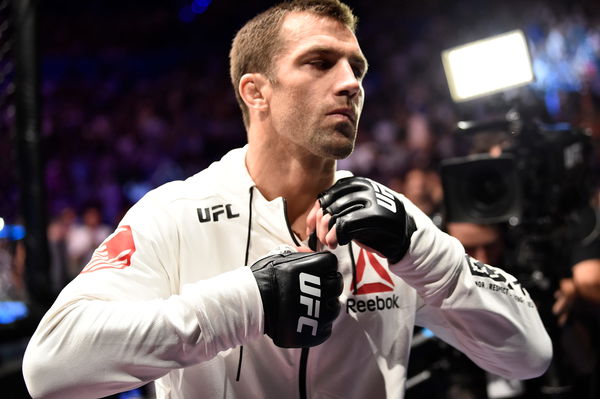 Former UFC middleweight champion, Luke Rockhold is set to return to the UFC Octagon later this year as he takes on the rising star of the 185 lbs division, Sean Strickland. One name was offered to Rockhold as a potential opponent for his next fight. It was none other than the up-and-coming welterweight and middleweight starlet, the undefeated Khamzat Chimaev.
While not many fighters want to risk a fight against 'Borz', Rockhold, not surprisingly was down to fight Chimaev as it was a very interesting option for him. However, the former champion says he didn't get a response from Chimaev's end and the fight didn't materialize despite the UFC giving 3 different dates for the same.
ADVERTISEMENT
Article continues below this ad
"Chimaev was like, that was out of the dark. The UFC just kind of threw that one at me. I was like, wow! That's interesting. This kid's like the next hype machine. He thinks he can beat everybody, claims he can beat everybody. I like the match-up. But, it got me excited, got me off the couch, and go do my job. There was nothing but dead silence on his end," said Rockhold.
"100 percent, I was ready. They gave me 3 different dates," he further added saying he was offered July 17th, August 7th, and 27th as potential dates for the clash.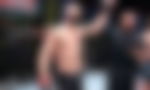 "I hear good things about him, I think he's tough. I think he's got good wrestling. He's got good, I don't know about the ground game seems decent. But he's interesting match-up. That's what I wanted. I wanted something interesting," The former champion said further.
Can Luke Rockhold challenge for the title again?
ADVERTISEMENT
Article continues below this ad
Well, Rockhold has the ability to beat anybody in the UFC roster if he fights according to his strengths. However, arrogance and his deteriorated chin have cost him massively in recent years. Whether he can return as a changed fighter altogether, remains to be seen.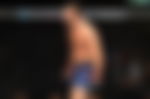 His grappling skills along with his diverse kicking game can be a problem for the very best fighters of the middleweight divisions. How far Rockhold can go upon his return to the UFC, is something fans will keep a close eye on.
ADVERTISEMENT
Article continues below this ad