OFFICIAL: Nick Diaz Makes His UFC Return to Take on Former Welterweight Champion at UFC 266
Published 07/13/2021, 10:49 PM EDT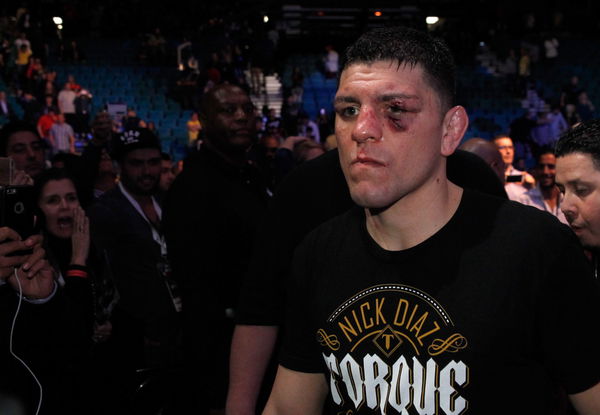 ---
---
Nick Diaz's return to the octagon is finally official and he will rematch Robbie Lawler on September 25, 2021. Chiefly the match-up is 17 years in the making and Nick Diaz came out on top in their first outing. With a 6,484 day gap expected between their first and second fight, it's hard to say what will go down on Fight Night.
ADVERTISEMENT
Article continues below this ad
Fans have been waiting with bated breath for Nick Diaz's return as he's been out for over six years. Towards the end of 2020, news broke that Diaz was considering a return, with the official announcement finally coming out. Moreover, the rematch between Diaz and Lawler will produce the longest gap between fights in the organization.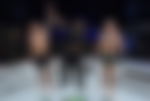 ADVERTISEMENT
Article continues below this ad
An Overview: Nick Diaz vs Robber Lawler-II
Nick Diaz last competed professionally on January 31, 2015, when he faced off against the middleweight GOAT Anderson Silva. The result of the contest was overturned to a no-contest by NSAC after Diaz famously tested for marijuana. Prior to his famed suspension that was eventually brushed aside, he had faced Georges St-Pierre and Carlos Condit over a span of three years collectively.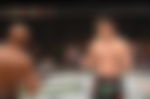 When Nick Diaz came into the UFC from Strikeforce he was considered by many as the best welterweight on the planet. Nearing the start of his UFC tenure, his brand was as hot as ever as he was fresh off a 'Fight of the Decade' bout with Paul Daley. Around a decade later, fans are equally excited to see which Nick Diaz will show up on his return.
By many accounts, Robbie Lawler has lost a step since he was the undisputed welterweight champion in 2014. 'Ruthless' has lost his last four fights in the past few years, albeit to elite welterweight competition. Moreover, he hasn't looked the same and his output isn't what it once was.
ADVERTISEMENT
Article continues below this ad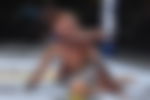 Fans believe that given his diminished skills in the twilight stages of his career, Diaz will be an apt test. Both men aren't ready to face the up-and-comers of the division and their skill level should be on par. The fight will definitely hit all the chords of nostalgia for yesteryear fight fans.
Read this story: 5 Interesting Facts You Need to Know About Jairizinho Rozenstruik
ADVERTISEMENT
Article continues below this ad