"Oh My God Dude!" Joe Rogan Shockingly Reacts to Gruesome Pictures of Bull-Fighting With Comedian Bert Kreischer
Published 05/20/2022, 10:04 PM EDT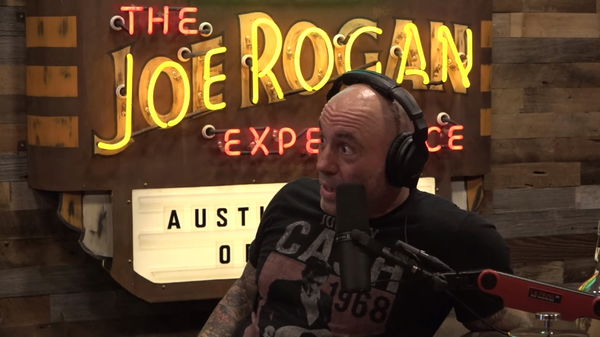 Joe Rogan has never failed to entertain us with his captivating podcasts. On his podcast, the American comedian goes over a bunch of topics ranging from serious issues such as global warming and climate change to having more lighthearted conversations about sports and entertainment. Recently, Rogan reacted to matadors suffering grave injuries from bullfighting.
JRE #1821 featured host Joe Rogan alongside his good friend and fellow comedian Bert Kreischer and Tony Hinchcliffe. When talking about horses and bulls, Rogan brought up the topic of matadors getting seriously injured after bullfights.
ADVERTISEMENT
Article continues below this ad
He said, "You ever see that, I mean, there's been a bunch of 'em. But these matadors would get jacked, and they get it up the ass. Tears their colon apart, literally like poking out the top of their hip, cause the horn goes through their a**hole through all this meat underneath and pops out somewhere."
The trio then reacted to some of these pictures on air but didn't share them for the podcast audience to see. This is probably because of their graphic nature. Kreischer was shocked to see the pictures and screamed, "motherf**ker!" multiple times as he reacted to it.
The three kept reacting to more pictures, and one picture caught Rogan by surprise. Rogan reacted to the picture in awe, saying, "Oh look at all the blood! Oh my god, dude! That looks like a hole in his back too. Like he got him in his back and then…. look at all the blood on that f**king bull."
Joe Rogan Reacts
Joe Rogan is no stranger to watching gruesome content like this. The popular podcast host has reacted to controversial and disturbing clips throughout his podcasting journey.
ADVERTISEMENT
Article continues below this ad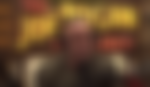 This includes crazy plastic surgeries gone wrong, skydiving with no safety equipment, and horror injury videos, to name a few. But surprisingly, the fans seem to love these reactions. These videos are met with thousands of likes and positive comments.
WATCH THIS STORY – Tyson Fury, Kamaru Usman, Dana White And Others React To Mike Tyson Battering A Drunk Fan On A Flight
ADVERTISEMENT
Article continues below this ad
Although some people prefer Rogan to have smart and intelligent conversations all the time, Rogan has never been shy to mess around and react to what he feels like, including funny clips or even memes. The American is walking proof that you can be both goofy and smart at the same time. This part of Rogan is what resonates with his fans and has helped him reach stardom.
What did you think of this clip? Drop your opinions in the comments below.
Edited By: Arunaditya Aima