'Only One Shower for 70 People'-Khabib Nurmagomedov Opens Up on Tough Past
Published 07/01/2021, 1:30 PM EDT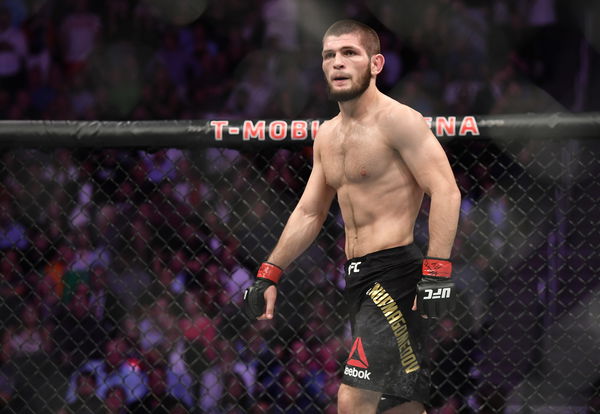 Khabib Nurmagomedov is one of the greatest fighters to be a part of MMA and has an incredible professional MMA record of 29-0. Today the fighter is known across the world and has achieved much success in life. However, things were not always pleasant for the fighter, as he has worked very hard to achieve this success.
During a recent interview, Khabib Nurmagomedov recalled the hardships he faced during his younger days in Russia. Nurmagomedov said, "I gave it my all. For instance, we never had a shower with hot water. There was only one shower for seventy people."
'And when we had our training camps in the mountains, somewhere around 2005, there was no shower there. We bathed in spring water. Also, there was no washing machine. We had to walk a hundred meters to relieve ourselves. We slept in the attic: seventy people in the stacks."
ADVERTISEMENT
Article continues below this ad
Watch This Story: UFC Champions Who Never Successfully Defended their Belts
"There was a kitchen downstairs, and it was built with stones, no grout. I was personally building it for two elderly people for an entire month, or rather a whole summer."
The fighter was talking about how even though he had limited resources available at his disposal; he made full use of them. 'The Eagle' believes that if a person truly wants to achieve something, no level of hardships can stop him.
Khabib Nurmagomedov recalls his training camps in the mountains of Dagestan
ADVERTISEMENT
Article continues below this ad
Nurmagomedov also talked about how the training he did in the mountains of Dagestan helped him. He talks about how all that training has helped him become the champion he is today.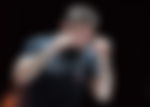 ADVERTISEMENT
Article continues below this ad
"We spent ten years on that base. It was my teenage transition. We just went outside and trained in the mountains: running, lifting stones, fighting on the grass. Only once a week we had a training carpet."
From training in the mountains and lighting stones to opening an MMA promotion of his own, Nurmagomedov has come a long way. Today the fighter has achieved almost everything there is in the MMA world and has retired from the UFC. However, Nurmagomedov still remembers the hard time he faced growing up and all the things that it taught him.