'People Didn't Believe in Rose'- Joanna Jedrzejczyk Backs Former Rival Rose Namajunas
Published 06/08/2021, 10:55 AM EDT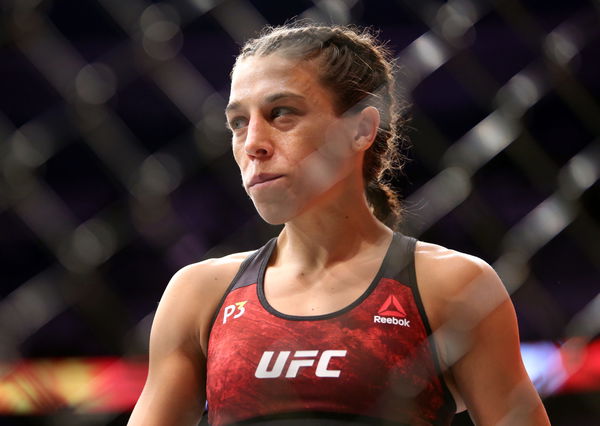 ---
---
Rose Namajunas is one of the top-tier fighters in the strawweight division. 'Thug' Namajunas is currently dominating the roster with an 11-4-0 record in the Ultimate Fighting Championship. She recently won her gold strap against the Chinese striker Zhang Weili at UFC 261. The 28-year-old won her first gold against Joanna Jedrzejczyk. However, she lost it against Jessica Andrade.
ADVERTISEMENT
Article continues below this ad
The American native put up an amazing match against Weili. She won via KO in the very first round of the fight by landing a vicious kick to the head. Namajunas scored a big win that night which turned her into a 2x champion.
However, several people didn't believe in 'Thug', considering her previous losses. But her rival and former strawweight champion Joanna Jedrzejczyk walked a different path. She recently backed Namajunas in her recent interview.
ADVERTISEMENT
Article continues below this ad
While in conversation with MMA junkie over the match Jedrzejczyk said, "I had cameras with me that night in Poland, they were recording the watch party that you show on the fight pass."
Jedrzejczyk added, "Before the fight started, I said Rose was going to win by knockout and it happened. Few weeks before the fight people were asking me about this fight and every time I told them like Rose is going to win! Rose is going to win! And they, I feel like people didn't believe in Rose but I felt like it was going to happen and it happened Beautiful Fight."
Seems like Jedrzejczyk was watching the match closely, as she currently wants to fight the winner of the bout in her next match. The 33-year-old has faced both Namajunas and Weili in the octagon during her UFC career. Here is a look back at the Square-offs between Jedrzejczyk and the 'Thug'.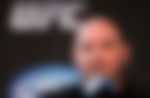 Will the Trilogy Happen?
Joanna Jedrzejczyk and Rose Namajunas have faced each other twice inside the cage for the strawweight championship gold. However, it was always the 'Thug' who came out victorious. In 2017, Namajunas, who was an underdog in the promotion, landed a title shot against the Polish striker at UFC 217.
ADVERTISEMENT
Article continues below this ad
Eventually, the 'Thug' stopped Jedrzejczyk within the first round of the bout via KO by landing a vicious left jab to the head. This match shocked many combat fans as the then 24-year-old Namajunas emerged champion. However, they clashed again in the very next year at UFC 223. The polish fighter faced the same fate this time via unanimous decision while Namajunas remained undefeated.
Nevertheless, Jedrzejczyk has shown her interest in returning and fighting the winner of the UFC 261. It will a trilogy fight between the strawweight champion Namajunas and the Polish striker.
ADVERTISEMENT
Article continues below this ad
What are your thoughts on her interest? Should she be given the title shot? Or whom she should fight next? Let us know in the comments below.
WATCH THIS: Israel Adesanya: Every Single Loss in His Career