"Pereira Will Avenge Glover" – UFC Legend Puts His Seal of Approval on Jamahal Hill vs. Alex Pereira Speculations Post UFC 283
Published 01/23/2023, 12:15 PM EST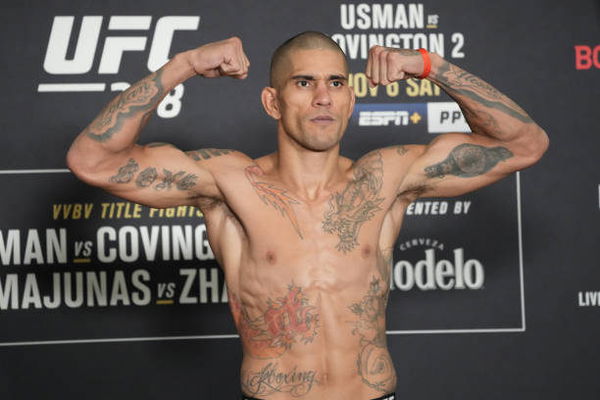 Glover Teixeira bid his last farewell to mixed martial arts after his last fight against Jamahal Hill at UFC 283. After serving the sport for over 2 decades and earning several honors to his name, Texeira put down his gloves on Sunday, January 22. However, it seems like we have a successor to the Brazilian legend, post his retirement. The reigning middleweight champion of the UFC, Alex Pereira. That is correct. UFC veteran, Chael Sonnen believes that the 'Poatan' is eyeing to move up to Teixeira's weight class post his retirement. Not just that, Sonnen strongly believes that there's more to that pursuit of stepping into the Brazilian legend's shoes for Pereira. In his latest YouTube video, the 45-year-old shed light on what light heavyweight division holds for Alex Pereira and what could be the ideal circumstance with that development.
This is something even Glover Teixeira himself hinted towards in his post-fight interview. The 43-year-old said(via his translator), "I'm gonna focus my energy on Alex Pereira. He's gonna keep his belt for a while then go up to light heavyweight."
ADVERTISEMENT
Article continues below this ad
The fans should anticipate Alex Pereira vs. Jamahal Hill
Chael Sonnen strongly implies in his most recent video that Alex Pereira is out on a mission to 'avenge' Glover Teixeira. That necessitates the 'Poatan' switching from middleweight to light heavyweight as well. Which, according to the UFC veteran, is precisely the route Pereira appears to be taking now.
Sonnen said, "Pereira will avenge Glover(Texeira)… I also believe, in the world of predictions, that's wise. What you're talking about is, Alex Pereira leaving middleweight and going up to 205 lbs." He further added that this development strongly calls for his matchup against the reigning LHW champion Jamahal Hill. "I also see that as a very live dog as Jamahal Hill's next fight is against Alex Pereira. I can see that.", stated the 45-year-old.
In addition, Chael Sonnen claimed that Glover Teixeira was the only reason Alex Pereira wasn't at 205. And now that he's retired, the light heavyweight gates are open for the 'Poatan'.
However, there is a further obstacle that can derail Alex Pereira's mission to avenge his coach. And that halt could come from Israel Adesanya.
How Israel Adesanya could hold the 'Poatan' back?
Even though Alex Pereira fighting in the light heavyweight division sounds great, there are still certain obstacles that can prevent that from happening right away. Reflecting upon his previous claims, Chael Sonnen said, "My belief that Pereira is going to go 205 lbs, that gets shut down real fast if a fight announcement comes out for Pereira for 185 lbs. But who are we going to put Pereira with against, other than Adesanya?"
ADVERTISEMENT
Article continues below this ad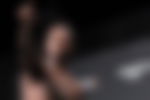 He further added, "If you made that announcement, everybody say, 'Okay. What took you so long to make the announcement?' It just feels that for some reason they're not making that announcement. If I was to guess for you between- well, they just haven't got around saying it- or, Pereira wants to see what happens with Glover because he might move up to 205. That's the one I've got to lean to."
That makes for a quite an exciting situation. Pereira, in light heavyweight, sounds good. But a rematch with Israel Adesanya could be equally, or potentially, even more exciting as of now.
ADVERTISEMENT
Article continues below this ad
Watch this story: MMA News Round-Up: Conor McGregor Reacts to Jose Aldo Hof Induction; Brandon Moreno Receives Horrible Treatment; Brazilian Legends Mauricio Shogun Rua & Glover Teixeira Hang Up Gloves at UFC 283
Where do you lean on this? Alex Pereira in LHW against Jamahal Hill? Or a rematch with Israel Adesanya? Let us know in the comments below.