'Petr Yan's Petrified Dominick Cruz Is Ducking Me!'- Sean O'Malley Blasts UFC Fighters After Spectacular UFC 264 Victory
Published 07/11/2021, 2:03 AM EDT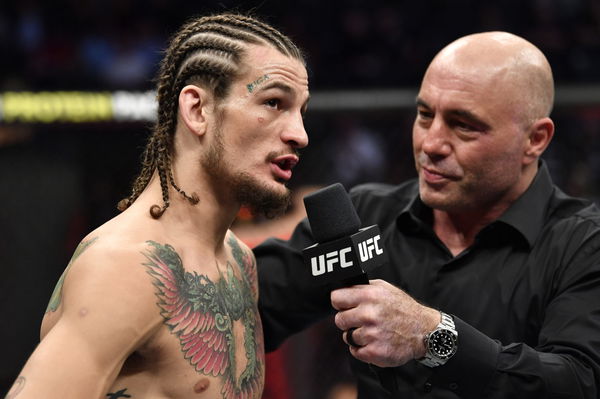 ---
---
Yet again, Sean O'Malley proved why UFC President Dana White sees a superstar in 'The Sugar Show'. O'Malley won his latest fight against the debutant Kris Moutinho by T/KO in the final 30 seconds of the last round. Although Moutinho was on the feet, the referee Herb Den ended the bout as he had seen enough. O'Malley landed 230 significant strikes as compared to his opponent's 70.
ADVERTISEMENT
Article continues below this ad
After the dominating victory, Sean O'Malley blasted top UFC bantamweights in the post-fight interview. Sean O'Malley said "Cody Garbrandt hasn't won a fight since 2012. Petr Yan's petrified, Dominick Cruz is ducking me. Font Rob where you at?"
ADVERTISEMENT
Article continues below this ad
He mocked Cody Garbrandt, Dominick Cruz, and Peter Yan for ignoring his callout as O'Malley has been knocking at their doors for a while now.
Dominick Cruz and Petr Yan ducked 'The Sugar Show'
Petr Yan is the former UFC bantamweight champion. After Yan's controversial DQ loss to Aljamain Sterling, O'Malley was the first guy to ask the Russian for a fight. 'The Sugar Show' tweeted "Hey @PetrYanUFC what are you doing in July brotha? Wana beat me up while you wait for your rematch?"
Yan dodged the call out with a sarcastic reply to end the conversation by tweeting "Are you high again Shaun?"
Dominick Cruz, who many consider as the greatest UFC bantamweight, was rumored to fight again after his victory over Casey Kenney at UFC 259. Sean O'Malley showed his interest in fighting 'The Dominator' by posting a video message on his official YouTube channel.
He said "What's up, Dom? Heard you're looking for a big fight. Who's a bigger fight than me right now?" But after the lack of response from Dominick Cruz, 'The Sugar Show' moved on to face Kris Moutinho.
Sean O'Malley calls out Rob Font at UFC 264
'The Sugar Show' made a huge jump over twelve other bantamweights to call out Font in the post-fight interview at UFC 264. Rob Font has battled top UFC fighters like Cody Garbrandt, Marlon Moraes, Pedro Munhoz, and more. Plus, he is on an active four-fight winning streak and is looking set to fight for the title soon.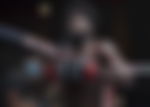 On the other side, Sean O'Malley (14-1) is a precise striker who has seven K/TKO wins in his eight-fight UFC career. But his lack of experience could play a huge role in the fight against Font.
We saw Kris Moutinho absorb O'Malley's best shots for almost the entire fight. If Rob Font can do the same, then he may cause some serious trouble with his power for 'The Sugar Show'. O'Malley's toughness still has a question mark as any of his opponents have not tested him yet.
ADVERTISEMENT
Article continues below this ad
Also Read: UFC Champions Who Never Successfully Defended Their Belts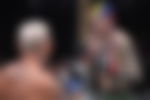 As Sean O'Malley proves to be too good for his opponents, nobody has taken him into deep waters yet. However, Rob Font is unlike any of his opponents. He is durable and dangerous. Therefore, it could prove to be a long night at the office for 'The Sugar Show'.
ADVERTISEMENT
Article continues below this ad
Do you think Sean O'Malley can defeat a top-ranked opponent like Rob Font?