VIDEO: Claressa Shields All Set to Make Her MMA Debut
Published 06/05/2021, 6:00 AM EDT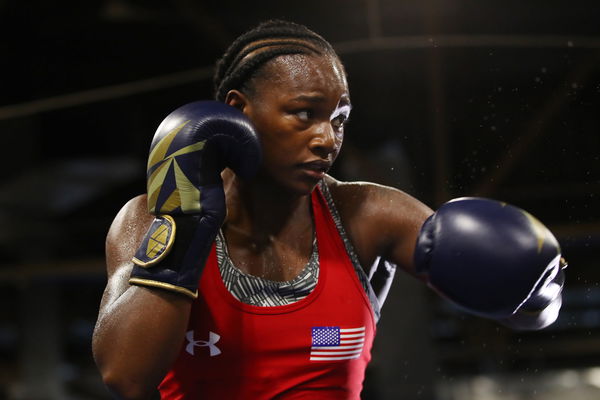 ---
---
Claressa Shields is set to make her MMA transition against Brittney Elkin in her PFL debut on June 10. Shields is a two-time boxing Olympic gold medalist and multiple-time boxing World Champion. The G.W.O.A.T. made the move from the squared circle to MMA as she believes she has achieved almost everything inside the boxing arena. And in order to live up to her moniker, she had to conquer another combat discipline.
ADVERTISEMENT
Article continues below this ad
It's a fact that women in MMA have made a bigger name for themselves than women in boxing. With a bigger name comes greater recognition and a fatter paycheck. The G.W.O.A.T. has shown her desire to become a millionaire. Therefore, to accomplish her dreams, it was important for her to make an early transition.
ADVERTISEMENT
Article continues below this ad
In a promo section, Claressa Shields provided her take on the fight.
'T-Rex' said, "I am a fighter at heart I not just gonna go in there and bow down to Brittney. I am a dog. Like I go in there, I scratch. I haven't lost a fight since I was seventeen years old. I am 26 so trying to keep that undefeated streak alive, no matter if it's in boxing or MMA. I look forward to getting in the ring with Brittney Elkin and fighting my a** off. The greatest women will come on top, the G.W.O.A.T."
Watch this story: Watch This Story: Top 5 Biggest Rivalries In The History Of UFC
Brittney Elkin's game plan for Claressa Shields
Brittney Elkin has a 3-6 record. Although she will face a world-class boxer, Elkin remains confident and has her own plan of approaching the fight.
Elkin said, "She has a lot of striking power I gottta make sure to stay outside and work inside of her distance. I am looking to do that with some techniques that I've developed over my 12 year MMA career. I think Claressa has a challenge against her that she is not looking at. She is looking at the next challenge and that is okay with me."
ADVERTISEMENT
Article continues below this ad
Elkin will try to maintain her distance and take the fight to the ground as soon as possible. She will try to mix up her wrestling skills with her striking, thus making it a proper mixed martial arts contest. If the fight stays on the feet, then it could favor the G.W.O.A.T. Hence, it will be up to Elkin to take 'T-Rex' down and test her.
ADVERTISEMENT
Article continues below this ad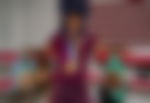 Will Claressa Shields full fill her destiny of becoming the greatest woman of all time? Or will Elkin play spoilsport on June 10?