"Play Stupid Games, Win Stupid Prizes" – Kendra Lust Laughs Uncontrollably as Girl Gets the "Chappelle Treatment" at UFC 274
Published 05/10/2022, 1:30 PM EDT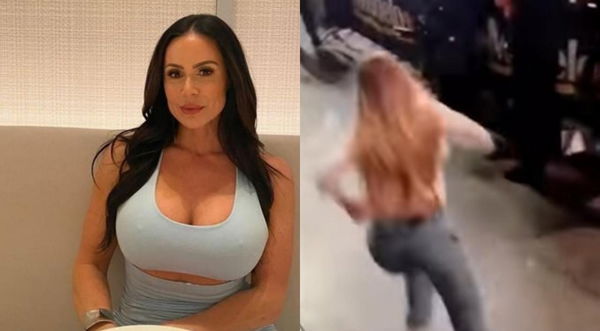 UFC 274 was a stacked card and lived up to its hype by delivering jaw-dropping fights one after the other. Apart from these fights, fans also witnessed a memorable exchange between a UFC security personnel and a female fan who tried to sneak her way into the cage. Actress Kendra Lust gave her reaction to this hilarious clip.
ADVERTISEMENT
Article continues below this ad
The Mac Life posted the original TikTok clip on their YouTube, which was later reposted by other accounts on Instagram. The clip starts with audio, saying, "Play Stupid Games, Win Stupid Prizes." This is fitting for what happened next in the video.
ADVERTISEMENT
Article continues below this ad
In the clip, a female attendee jumped across the barricades and then tried to run into the octagon. Things didn't go as planned as she was met with a UFC security personnel who sent her flying down with just a push.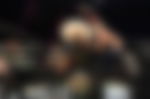 This moment was memorable for the fans, and the clip went viral on social media. Even Kendra Lust hilariously reacted to the clip on her Instagram story with laughing emojis.
Fans reacted to the clip in the comments. One fan asked what would have happened if the female fan tried this in WWE. He also referred to the recent incident involving Dave Chappelle in which a fan allegedly attacked the comedian on stage. He wrote, "Has anyone ever actually made it in the octagon like that? When people do that in WWE, they get the backstage Chappelle treatment."
Kendra Lust's Love for MMA
Kendra Lust is a huge MMA fan and has spoken about her love for the sport multiple times on her podcast. The co-host of her podcast is none other than Juan Archuleta, who is a former Bellator Bantamweight champion.
ADVERTISEMENT
Article continues below this ad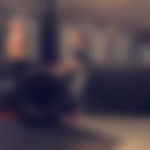 Lust religiously watches the UFC, which is proved by her Instagram stories in which she reacts to the fights. Lust has also developed a good relationship with former UFC bantamweight champion Cody Garbrandt.
WATCH THIS STORY – Tyson Fury, Kamaru Usman, Dana White And Others React To Mike Tyson Battering A Drunk Fan On A Flight
ADVERTISEMENT
Article continues below this ad
She has also publicly offered money to former UFC contender Mike Perry to be in his corner for one of his fights.
What did you think of this hilarious clip? Did the female fan deserve this embarrassment? Let us know by dropping your opinions in the comments below.