Prominent MMA Journalist Helen Yee Offers a Hilarious Amber Heard Inspired Response to a Fan Query
Published 05/13/2022, 5:05 AM EDT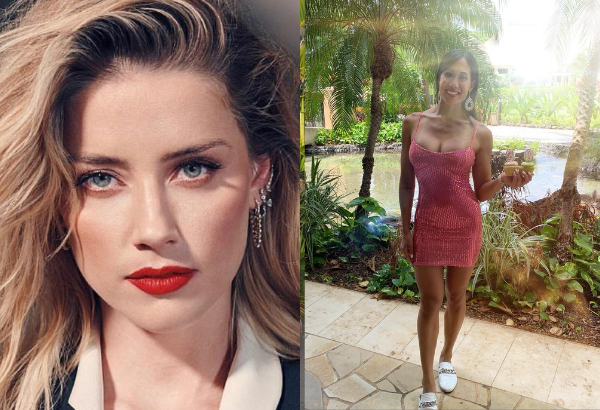 The very public nature of the ongoing trial between Johnny Depp and Amber Heard has spawned an arsenal of new memes. The legal discourse between the actors is still unfolding as viewers pick out their favorite moments. It hasn't stopped denizens of the internet from making memes as MMA journalist, Helen Yee takes a snide dig at the actress.
ADVERTISEMENT
Article continues below this ad
In a recent Twitter banter with the fans, Helen Yee found herself in a tricky situation. When one of her followers asked her an absurd question. Yee offered a rather intelligent response and definitely created a memorable moment for her and UFC fans.
ADVERTISEMENT
Article continues below this ad
When asked about whether she would like to take a massive s**t, she merely reverted by stating, 'I am not Amber Heard'. 
Fans definitely loved the intelligent response as more community members jumped on to the thread. This is not how the banter was supposed to go, but the cheeky dig turned into a goldmine of memes.
MMA fans react to Helen Yee's Amber Heard joke
Twitter users seemed quite puzzled as Yee fired back with a joke no one truly saw coming. This fan questioned if she has some problems with the actor as he posted a funny meme.
This response seemed out of place, but Yee's quick google search produced results she wasn't proud of. Should have left this one slide.
I just googled that and I wish I didn't 😅Good night

— Helen Yee (@HelenYeeSports) May 13, 2022
A simple fan query has been hijacked by memes and it is all thanks to the Yee. Internet is undefeated, they say, and it is best not to mess with the denizens.
Yee definitely scored a dominant finish with that answer, as fans dubbed this round in favor of the sports reporter. This fan suggested Yee won the banter with a lopsided 10-8 finish.
It is hard to hold back your laughter, especially when such a savage rebuttal comes from an unexpected source. Yee is a true professional and carries herself like one, but this response is quite witty indeed.
ADVERTISEMENT
Article continues below this ad
I woke my wife up from laughing so hard at this.

— James (@jlawrence702) May 13, 2022
Watch this story: 5 Potential Opponents for Michael Chandler After a Devastating KO Win Over Tony Ferguson
ADVERTISEMENT
Article continues below this ad
Yee dabbles in the sport of mixed martial artists and can be seen taking interviews with UFC fighters. Together with her husband, the duo hosts podcast shows and they can be spotted at various fight cards.
What did you think about Helen Yee's curious response? Leave your thoughts in the comments below.