"Rip Spoiler" – MMA World Including Demetrious Johnson React to Georges St-Pierre Spoiling an Epic Darth Vader Moment From Star Wars Series Obi-Wan Kenobi
Published 06/17/2022, 5:45 AM EDT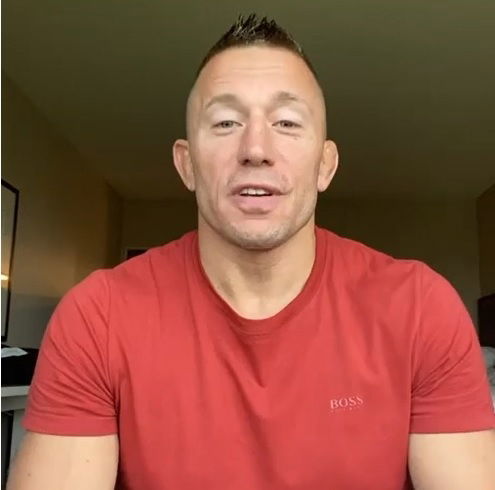 One name that always pops up while talking about the greatest fighters of all-time in the UFC is Georges St-Pierre. He is a veteran of the sport and has shattered multiple records in the octagon. Recently, he shared a video on his social media that spoiled a scene from the new "Obi-Wan Kenobi" series.
ADVERTISEMENT
Article continues below this ad
St-Pierre posted a new clip on his Instagram, which spoiled one of the scenes from ongoing the Star Wars series. It showed Darth Vader using his powers to control a flying spaceship as it tried to escape. The evil Sith Lord successfully landed the spaceship and dismantled it piece by piece.
ADVERTISEMENT
Article continues below this ad
 

View this post on Instagram

 
St-Pierre captioned the post, "Oh my god, what an epic scene! Darth Vader goes full power in @obiwankenobi 5th episode." It seems as though 'Rush' is in love with the new Star Wars series.
Fans react with disappointment
Fans were quick to react to this clip in the post's comments. Most of them were disappointed at 'Rush' for spoiling such an epic moment.
One user said, "George just casually ruining a awesome moment for people that haven't seen it yet." Another user wrote, "Just out here posting spoilers." Another user wrote, "I would have been so pissed if I didn't watch this episode already."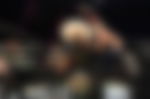 "This series has been great so far," wrote another user emphatically. Another user noted, "I like how they make him stronger than what he really was in all these newer fan service shows." Even MMA fighter Demetrious Johnson reacted by writing, "rip spoiler."
The impressive career of Georges St-Pierre
ADVERTISEMENT
Article continues below this ad
'Rush' has inspired a generation of fighters and is arguably one of the greatest mixed martial artists that the promotion has seen. St-Pierre had 28 fights in his professional career and retired with a 26-2 record.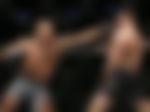 'GSP' has fought against some of the greatest fighters to step into the octagon. These include the likes of BJ Penn, Nick Diaz, and Michael Bisping. He even got revenge for his only two UFC losses against Matt Serra and Matt Hughes. Even though his accolades are legendary, fans may not forgive him for the spoilers.
ADVERTISEMENT
Article continues below this ad
WATCH THIS STORY – Tyson Fury, Kamaru Usman, Dana White And Others React To Mike Tyson Battering A Drunk Fan On A Flight
What did you think of this clip? Have you watched this new series yet? Let us know by dropping your opinions in the comments below.