Rob Font Explains Why He Isn't on Social Media More
Published 05/23/2021, 11:07 AM EDT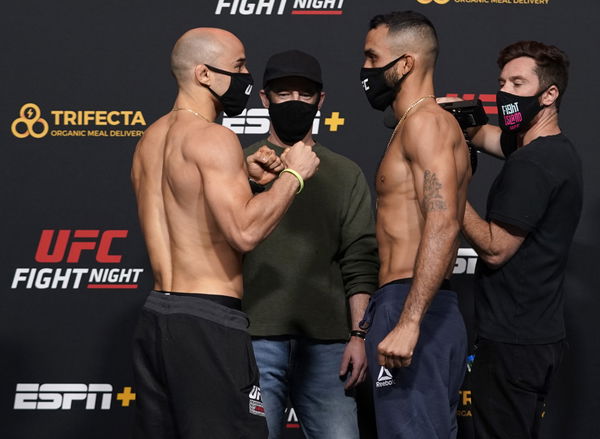 ---
---
Rob Font defeated Cody Garbrandt at the UFC Vegas 27 event via a unanimous decision. This victory was the fourth consecutive victory for Font. Since the victory, people from all over the world have been congratulating the fighter on his incredible victory.
ADVERTISEMENT
Article continues below this ad
Font showcased his great striking capabilities and mental strength to win the fight. This victory puts Font in prime position for an eventual shot at the title. Rob Font was recently asked about the same and if he thinks he is ready for it.
To this, the fighter replied, "Sure you know, obviously the belt you know they got to do that new match, they finally re-booked that Cory Sandhagen vs. TJ fight, that's going to be amazing. I think that fight is going to be incredible."
ADVERTISEMENT
Article continues below this ad
However, Font clearly does not want to get ahead of himself and talked about remaining patient.
"I think Cory Sandhagen might be the most dangerous guy in the division. TJ again, you know he's a dog. He always brings it, you know, so I'm waiting to see how that plays out, and then obviously I'll be patient for this. I'm in a good spot, four in a row, I'm in no rush."
Rob Font says says he wants his performances to do the talking
From the television in the living room, the newspaper on the doorstep, the radio in the car to the computer at work, social media saturates our world. Therefore, every professional fighter is active on social media these days, as it is a way of connecting with their fans and expressing themselves.
Therefore, it seems strange to many that Rob Font has such little social media activity. While talking about this, Font said, "Yeah I mean, it's just not really me, but you know it comes with the territory. We'll see how it plays out. I'm not too worried about social media right now, you know talking and all that."
ADVERTISEMENT
Article continues below this ad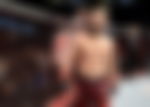 "You know I let my performances speak for myself and yeah I just can't wait for the next one; I know it's gonna be a big one. In my mind, I gotta get to the gym because these fights are only gonna get tougher."
ADVERTISEMENT
Article continues below this ad
Font clearly seems to believe that performances inside the ring matter much more than anything one does on social media. This is a rare quality that most fighters and sportsmen of today do not share. Therefore, this is something that would make Font a real competitor and someone to watch out for in the near future.