Robert Whittaker Shares Heartwarming Post With His Son After a Recent Training Session
Published 03/22/2021, 7:44 AM EDT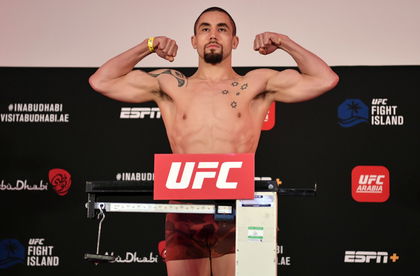 ---
---
UFC middleweight Robert Whittaker took to social media and shared a touching post with his son during a training session. 'The Reaper' is one of the most passionate family-oriented fighters on the roster with it being his main focus. He famously decided to end talks for fighting in December (potentially for a belt) to spend time with his family over Christmas.
ADVERTISEMENT
Article continues below this ad
Additionally, the UFC has captured footage on many occasions inside the Whittaker family household during fight week. Robert Whittaker makes sure to have his wife and children on board, and it makes for a wholesome interaction. Chiefly, this is just one of the many reasons why he is endeared by fans to a significant extent.
ADVERTISEMENT
Article continues below this ad
In the tweet, fans can see Whittaker's son playfully attempt a takedown, absorb a punch and eventually get the win over his father.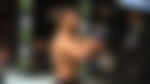 UFC middleweight title picture: Where does Robert Whittaker fit in?
The former champion is the front runner to receive the next title shot as he's got the best wins in the division as of late. After falling to Israel Adesanya, Whittaker managed to bounce back with wins over Darren Till and Jared Cannonier. What's more, he was booked to face Paulo Costa on April 17; however, the Brazilian fell out.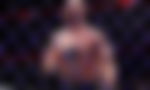 Kelvin Gastelum stepped up in place of Costa, and now the two will finally fight after several failed booking attempts. The fight is a huge opportunity for Gastelum to jump in, swipe off the momentum Robert Whitaker built up. However, should 'The Reaper' get it done, it will be one of the most impressive three-fight runs in the UFC.
ADVERTISEMENT
Article continues below this ad
The only caveat that comes in is that Adesanya isn't particularly keen to fight Robert Whittaker once again. He soundly defeated the Australian and hasn't shown a great deal of anticipation in taking on the rematch. In fact, he's called out Darren Till to be the next in line if he gets past Marvin 'The Italian Dream' Vettori.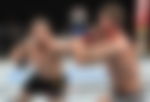 However, if Robert Whittaker goes out and beats Kelvin Gastelum, it will be impossible to deny his claim for a title shot. Moreover, Whittaker's former championship-level history proves that he can make adjustments to win. The upcoming months will provide a lot of clarity on the middleweight title landscape.
ADVERTISEMENT
Article continues below this ad