Sean O'Malley Accuses Ricky Simon of Not Being Able to Make Weight Despite Issuing a Challenge
Published 06/30/2021, 11:29 PM EDT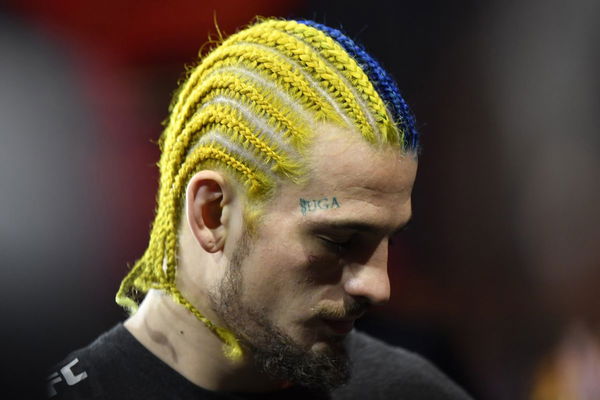 ---
---
Sean O'Malley has taken a jab at Ricky Simon and claimed that Simon made a disingenuous offer to fight him. 'Sugar' Sean was recently out of an opponent for UFC 264 after Louis Smolka pulled out. A myriad of bantamweight contenders took to social media and offered to take on O'Malley on short notice.
ADVERTISEMENT
Article continues below this ad
Ricky Simon was amongst the fighters who threw their hat in the ring, and O'Malley expressed an interest to fight him. However, after seemingly accepting the fight on Instagram, O'Malley then sent a follow-up on Twitter attacking Simon. Sean O'Malley claimed that Ricky Simon couldn't make the required limit and essentially believed he called out his bluff.
Now he can't make weight 🤣

— Sean O'Malley (@SugaSeanMMA) June 30, 2021
ADVERTISEMENT
Article continues below this ad
However, Ricky Simon isn't one to take things lying down, and he decided to hit back with a vengeance. Despite O'Malley's claims, sources confirmed to BJ Penn.com that Simon offered to step up for a featherweight clash. However, both the UFC and O'Malley wanted the fight to take place at bantamweight.
Smart move, control the narrative. Pretend to accept so it doesn't look as bad when you get a lesser opponent. I've been tested, I'll be around.

— Ricky Simón (@RickySimonUFC) June 30, 2021
Sean O'Malley got his wish and will be facing CES veteran Kris Moutinho at UFC 264. Moutinho will make his UFC debut and fans aren't quite sure what to expect about the match-making decision. Moutinho, on a two-fight win streak, has picked up a TKO and a submission in his last two outings.
Sean O'Malley: An overview
O'Malley is coming off a sensational KO win over Thomas Almeida that announced his return in a huge way. 'Sugar' Sean was defeated by Marlon 'Chito' Vera at UFC 252 via TKO in a fight that could have been a setback. Additionally, O'Malley decided to outright deny the loss and fans were concerned about how he would fare in a comeback fight.
ADVERTISEMENT
Article continues below this ad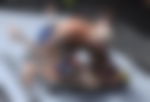 Sean O'Malley put all questions to rest and has established that he's in it for the long haul. He's on the verge of breaking into contention and will want to continue his hot streak going forward.
Additionally, his cache is at an all-time high and there's no better time to get into the Sean O'Malley business as a fight fan.
ADVERTISEMENT
Article continues below this ad
Watch this story: Top 5 Biggest Rivalries in the History of the UFC