Shaquille O'Neal Missed as Dave Bautista Leads Fans' Athlete Oscar in Unofficial Poll Snubbing Ronda Rousey & Serena Williams
Published 03/13/2023, 10:39 AM EDT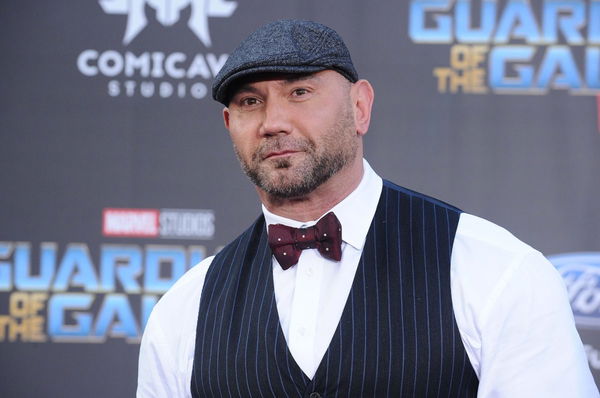 Famous athletes turning into Hollywood actors is not a new thing. A surprising number of athletes readily come out of their shells to experiment with their acting skills. However, some often go for cameo performances, while others break all the boundaries to become full-time professional movie stars. Recently, the UFC world found it hard to contain their excitement when they learned that the UFC superstar, Conor McGregor, is acting in Doug Liman's remake of Roadhouse.
Prior to McGregor, there were some athletes who made it big in Hollywood. Some of them are Dwayne Johnson, Ronda Rousey, John Cena, Dave Bautista, and the list goes on. In order to reward the stars for their hard work, fans were asked to choose the athlete who did a fantastic job as an actor ahead of the 2023 Academy Awards. The question divided the fans into multiple factions. However, the athlete that was leading the poll came as a shocker for many fans. At the time of writing this article, contenders like Ronda Rousey and Serena Williams were lagging behind against this famous star. Some fans fumed about the list of athlete-turned-actors, as Shaquille O'Neal was not included.
Fans choose their favorite best-acting performance by an athlete
ADVERTISEMENT
Article continues below this ad
Through an Instagram post, ESPN asked the fans to choose the best among the given ten athletes. The mentionable inclusions of the list included Dave Bautista for his performance in the Hollywood movie "Guardians of the Galaxy" and Ronda Rousey for her role in "Furious 7." Unfortunately, Serena Williams failed to capture the hearts of the fans with her acting skills. The majority of the fans went for Bautista, and very few were seen rooting for "Rowdy." 
 

View this post on Instagram

 
Let's check out who is leading as the favorite athlete-actor of the fans.
One of the Instagram users was an ardent fan of the actor Bautista!
"If you say anyone besides Dave Bautista you might as well stop watching movies in general"
Another fan, too, chose Bautista as the best.
"Bautista by far!!!"
 One fan was clear about who he wanted to choose.
"I'll narrow it down, Ray, Bautista, mike and ronda"
 One of the fans pointed out how Bautista cannot be considered a wrestler any longer, as he is more famous as an actor after his retirement in 2019.
 "LET'S BEFUHREAL… Batista Isn't Even Recognized As A Wrestler Anymore."
 Another Bautista fan commented:
 "Dave Bautista. No contest"
 One of the fans didn't think Ronda was a great actor!
 "Definitely not Ronda"
 Another fan pointed out how John Cena & Shaquille O'Neal was disrespected, as he was not included in the list.
"The Disrespect to John Cena and Shaq"
ADVERTISEMENT
Article continues below this ad
 One of the Instagram users was clearly a fan of actor Ronda Rousey!
"Obviously Rhonda"
When Dave Bautista stepped into Hollywood
ADVERTISEMENT
Article continues below this ad
Dave Bautista rose to fame as a great wrestler while he was at WWE from 2002 to 2019. When it comes to his acting career, he is loved by millions around the world for his performance as Drax the Destroyer in the Marvel Cinematic Universe since the release of Guardians of the Galaxy in 2014. From the comments of fans, it is clear that they love Bautista as an actor as much as they love him as a wrestler.
WATCH THE STORY: Rogan Shares His Post-Divorce Plans, Dana White Speaks Out About His Personal Life, Nate Diaz Exposes the Paul Family
Edited By: Debmallya Chakraborty