"She Has a Family" – Fans React as Woman Gets Knocked Out "Mortal Kombat" Style in MMA Fight
Published 03/09/2023, 12:15 PM EST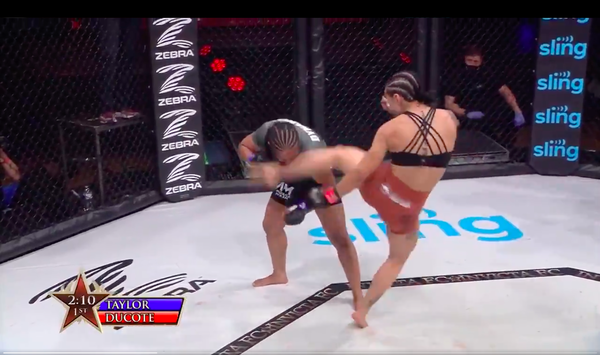 Mixed Martial Arts has gained immense popularity around the world due to its unique blend of striking and grappling techniques. However, the most thrilling aspect of MMA remains the knockouts. Fans of the sport crave these moments when fighters land a perfectly placed punch, kick, or elbow, sending their opponent crashing to the ground in a state of unconsciousness.
These moments of brutality are what make MMA such a thrilling spectator sport. Time and again, fans have witnessed some unbelievable KOs in the sport of MMA. Sports Center's official Instagram page posted a video of one such unique KO.
MMA fans react to a KO as the fighter first gets frozen, then knocked out!
ADVERTISEMENT
Article continues below this ad
The video is of a perfectly landed two-shot KO in a women's MMA fight. In the video, a female fighter lands a strong right-hand punch, sending her opponent into a state of unconsciousness. However, the fighter on the receiving end of the punch does not fall down to the mat, but is in a lost state.
 

View this post on Instagram

 
Then the hitter throws a perfect kick at her defenseless opponent, which sends her crashing down to the mat. The referee quickly intervenes and the match ends. Here is how fans reacted to this fight.
One fan sarcastically commented – "Not on international women's day"
One commented – "She has a family"
Another commented – "Straight Outta Mortal Kombat…"
Another comment read – "her soul already left here body the first swing"
One fan said – "So this is what Adesanya meant when he said frozen like Elsa"
One criticized the referee and said – "Ref should've jumped in when her controller disconnected"
Another one said the same thing – "Nbs ref should've stopped that kick she's definitely not the same person anymore"
More about the fight
ADVERTISEMENT
Article continues below this ad
The video was from the Invicta Fighting Championship's Invicta FC 44. The two fighters in the video are Emily Ducote and Danielle Taylor. Ducote knocked Taylor out in less than three minutes. She won the women's strawweight title with this knockout. Ducote signed with the UFC in June 2022 and has fought twice in the promotion.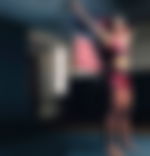 The knockout was a perfect demonstration of the power and precision that fighters possess in MMA. While it surely was entertaining to watch, some viewers have also raised questions about the referee.
ADVERTISEMENT
Article continues below this ad
Should he have stopped the fight when the first punch landed? Was he wrong to let a defenseless Taylor face that kick? Comment down below.
Watch This Story – MMA Pros React To Jon Jones Flawless Performance At UFC 285
Edited By: Vineet Nandwana