'She Was Probably on the Couch Eating Chocolate' -Julianna Pena Explains Why Amanda Nunes Fight Did Not Happen
Published 09/16/2021, 1:39 PM EDT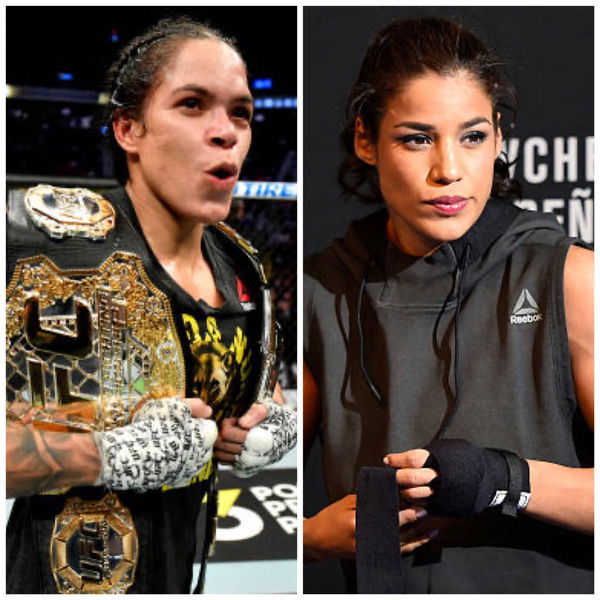 Julianna Pena recently revealed that she did have a feeling that the fight with Amanda Nunes would not happen. Nunes and Pena were originally set to compete at the UFC 265 event. However, the fight was postponed as Nunes tested COVID positive.
Recently, 'The Venezuelan Vixen' appeared on The MMA Hour with Ariel Helwani and talked about the canceled fight. Pena revealed that she had a feeling that the fight with Nunes will not happen and explained the reason behind her thought.
ADVERTISEMENT
Article continues below this ad
She said, "I was not surprised. Didn't I tell you that was gonna happen during the promo? I literally said she was not gonna make the fight. Like I literally said, 'If it happens' coz I doubted that it will."
Pena suggested that Nunes just wasn't ready for the fight and might not even have COVID-19. Pena said, "I just had a feeling it wasn't going to happen in general."
Yes I did ask about you. When? When's going to be good for you? I heard from a teammate you've hardly been training for this fight even when you've been healthy. Did you know you were going to do this all along?

— Julianna Peña (@VenezuelanVixen) August 6, 2021
"Because every time she's posting, it's like chocolate cake and you know, all sorts of goodies that you normally wouldn't be eating in a fight camp so."
Watch This Story: Anthony Joshua Tattoos and the Meaning Behind Them
"She was probably on the couch eating chocolate cake and was like, 'What! The fight's next week? Aw no no no, I got Covid.' She probably just wasn't ready, you know."
Julianna Pena is skeptical about Amanda Nunes actually having COVID-19
Pena even talked about why she believes that Nunes did not really have COVID-19. The fighter made various points that suggested that she had doubts about the whole situation.
'The Venezuelan Vixen' said, "I'll tell ya this. When Hunter Campbell told me that he was looking at her positive Covid test, I said okay."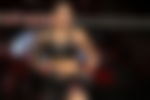 "The next day an article came out from her wife stating that they had been locked down for 11 days and they both, all three of them, tested negative. And that they were all clear and that they were all ready to go."
ADVERTISEMENT
Article continues below this ad
While whatever the reason behind the fight getting canceled was, thankfully, a fight between Pena and Nunes has been rebooked. The two fighters are now all set to face each other at the UFC 269 event on December 11, 2021.
What do you think was the reason behind the fight getting canceled? Let us know in the comments.
ADVERTISEMENT
Article continues below this ad