Should Yoel Romero Face Mike Tyson in an Exhibition Fight?
Published 12/05/2020, 2:44 PM EST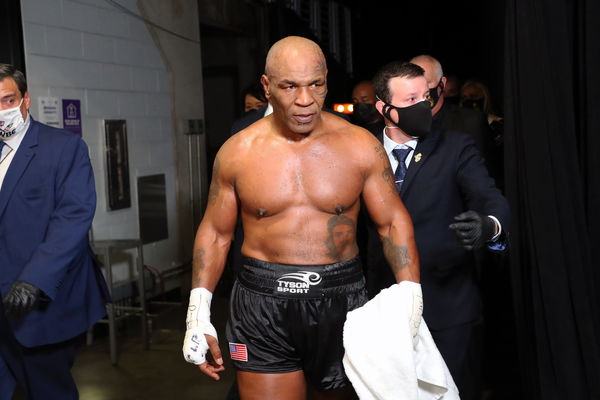 ---
---
Yoel Romero's departure from the UFC was a bolt out of the blue for everyone. However, the next big question that stands in front of fans is what will Romero move on to.
ADVERTISEMENT
Article continues below this ad
His manager has already hinted that a crossover to boxing might be possible. If that is the case, there can be no bigger name for Romero than Mike Tyson.
The 43-year-old Romero is a physical specimen. At an age when most fighters start hanging up their gloves, Romero has shown that he is still capable of going toe-to-toe against the best in the division.
ADVERTISEMENT
Article continues below this ad
His last fight with the middleweight champ Israel Adesanya was a testament to the same. However, as of now, Romero doesn't have a promotional home.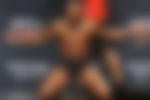 Despite Romero and the UFC severing their ties, there have been no signs of retirement for the Cuban powerhouse. The logical decision would be to test the waters in several promotions that will try to capitalize on the hottest free agent in the MMA market.
In between all this, Romero's long-time manager dropped a hint that his client may go for a crossover to boxing. Therefore, one can't help but wonder what if one of the scariest fighters in MMA were to take on one of the scariest boxers of all-time.
The weight difference between Yoel Romero and Mike Tyson will be a big hurdle
Of the many things that stand in the way of Romero vs Tyson, their weight would certainly be an important factor. As per his manager a few years ago, Romero walked at around 205-pounds.
If the stars do align for him to fight Mike Tyson, packing a few pounds wouldn't be a big deal for the 'Soldier of Gold'. However, there would still be a difference in the power that their punches can pack.
While a pairing with Tyson will be humongous for Romero, stylistically it wouldn't be where Romero would prefer it to. The Cuban middleweight is a former freestyle wrestler who has won world championships on the mat.
He didn't utilize a lot of it in the UFC. Instead, he depended more on his explosiveness to catch his opponents while they didn't see it coming.
In his recent outing, Tyson didn't look bad at all for a 55-year-old returning from over one and a half-decade of retirement. In a proper boxing fight, Romero would have the odds stacked against him when he faces a much more powerful and technical opponent in Mike Tyson.
However, if it is an exhibition fight with the same rules that Tyson fought Roy Jones Jr. with, Romero may fancy his chances of going the distance with the former heavyweight champ.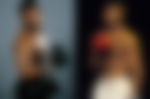 Tyson vs Romero has a very limited window to take place
While we have discussed the possibility of an exhibition fight between Tyson and Romero, let's be clear that for the fight to happen, a ton of things has to fall in place.
Tyson isn't getting any younger and chances are that he might not want to go down the same road of training again as he did for the Roy Jones Jr. fight.
ADVERTISEMENT
Article continues below this ad
On top of it, there is no guarantee if the athletic commission will give their nod to the pairing between the two, given the difference between their ages.
On top of it, if Tyson decides to make another run inside the boxing fight, it will be wise for him to look for as lucrative of a deal as possible. While Romero is a big name and a draw, Tyson can probably argue that he has bigger names on the table.
Even though the fight between the two may be a far-fetched dream, the prospect of seeing them fight each other will be exciting for both boxing and MMA fans. It can also be a moment that Romero deserves after all that he has done in the sport of MMA.
ADVERTISEMENT
Article continues below this ad