'Shut the F**k Up'- Marlon 'Chito' Vera Rips Aljamain Sterling for Calling his Win Over Sean O'Malley 'Fluke-ish'
Published 04/07/2021, 1:46 AM EDT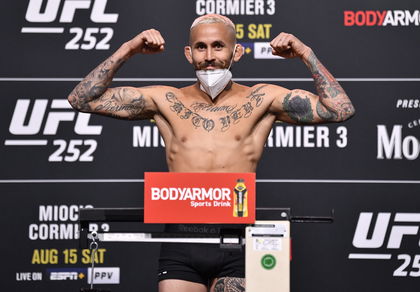 ---
---
UFC bantamweight champion Aljamain Sterling has caused quite a stir online after coming out on Twitter throwing shots. Sterling put an MMA website on blast for putting out an article in his name with a click-bait title. The article brought out a response from the MMA publication and also made 135-pound contender Marlon Vera clap back.
ADVERTISEMENT
Article continues below this ad
Chiefly, the article included Aljamain Sterling labeling 'Chito's victory over Sean O'Malley as fluke-ish, and this didn't bode well with Vera. The Ecuadorean fighter took to social media and brought Sterling's title win at UFC 259 into question. 'The Funkmaster' captured the title via DQ after being hit with an 'Illegal knee to a downed opponent' by Petr Yan.
Man you guys give "Journalists" a terrible name when you use click bait shit like this. Now I know never to pay attention to a single article you guys post. And no, I didn't even click this article bc of how shitty you tried to misquote me. https://t.co/BvqNh4Vmf2

— Aljamain Sterling (@funkmasterMMA) April 6, 2021
ADVERTISEMENT
Article continues below this ad
Vera didn't take kindly to Sterling's summary of his fight against Sean O'Malley which was certainly controversial for its time. However, there's no denying that Aljamain Sterling's win at UFC 259 over Yan was much more contentious overall. In fact, it was the first time that a belt changed hands by disqualification in UFC history.
UFC 252: A look back at Marlon Vera's victory
Vera became the first man to hand Sean O'Malley a loss in MMA, a feat that continues to age very well with time. However, O'Malley continues to claim that he's still undefeated despite suffering a defeat and this has dampened Vera's win. Looking at the way things transpired during the fight, it's easy to see why that would be the case.
ADVERTISEMENT
Article continues below this ad
The bout didn't get past the first round, and the initial moments saw both men look to gauge distance and timing. Vera landed a low kick to O'Malley's lead leg that immobilized 'Sugar' for the rest of the fight. Marlon Vera capitalized on Sean O'Malley's compromised state and landed brutal elbows on a grounded opponent.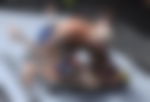 Vera's well-placed kick landed right on Sean O'Malley's perennial nerve, which made his entire leg shut down instantly. Chiefly, this comes in as the principal reason why Vera's win has been criticized by Sterling and O'Malley alike. However, as it stands on his record, it is certainly a legitimate scalp over a top contender.
ADVERTISEMENT
Article continues below this ad