'Smashing Face is Not Good'- Khabib Nurmagomedov Answers Questions On Why He Left UFC
Published 10/04/2021, 7:49 AM EDT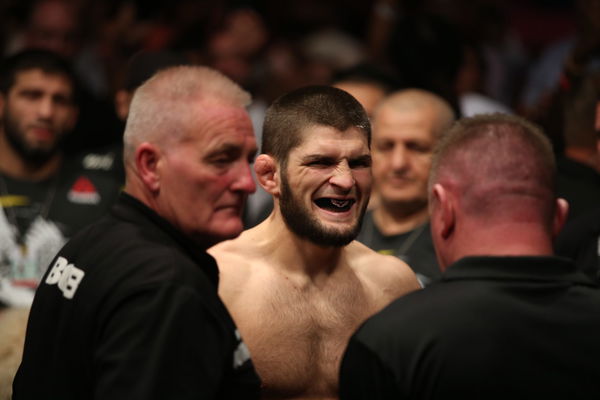 ---
---
Khabib Nurmagomedov has made his way to London, England and he made an appearance at a conference for an event. During a round of audience questions, Nurmagomedov was asked to comment on his reasoning for retiring from the UFC. While Nurmagomedov has fielded such questions before, but this time, the question had a certain amount of variation to it that intrigued the Russian.
ADVERTISEMENT
Article continues below this ad
Chiefly, he was asked if the hardcore violence that is associated with the UFC was haram and whether such a bent of thinking led Nurmagomedov to retire. 'The Eagle' was certainly taken aback by the complexity of the fan question and shared his views in a rather hilarious manner. He had the crowd laughing at several instances given the stoicism with which he described his own fights.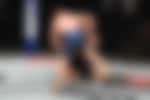 "Of course to smashing face is not good things, 100%. How I can say this is halal. This is not my decision to make something halal or haram. I'm just normal human being, sometimes smash people. 100% this is not good things. If you want to smash people, please don't do this."
ADVERTISEMENT
Article continues below this ad
"This is sport and you compete with high-level athlete like yourself. They ask them, you gonna fight. They ask you, you guys have training camp and you guys come inside the cage and you compete each other. Someone wins, someone lose. But anyways I don't think this is good things to show religion"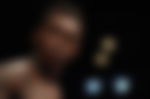 Watch This Story
Khabib Nurmagomedov: A mauler in every sense of the word
ADVERTISEMENT
Article continues below this ad
While Khabib Nurmagomedov's explanation was certainly succinct and logical, there's no denying he unleased hellfire on all his opponents. Right from rivals like Conor McGregor to amicable opponents like Dustin Poirier, Khabib Nurmagomedov spared no one.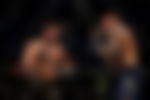 Watch This Story
Despite being retired for over a year, Nurmagomedov is still considered the best lightweight fighter walking the face of the earth. It will take a long time for future champions to build off a legacy that is separate from Nurmagomedov's.
ADVERTISEMENT
Article continues below this ad
However, the division has moved forward and Dustin Poirier is set to fight Charles Oliveira for his belt in December. Fans can't wait to see how this potential 'Fight of the Year' candidate bout plays out.
Read this story: List of UFC Fighters Who Are Married to Each Other