"Sneak People In Through the Backdoor"- Joe Rogan Revisits the 'Horrible' Lockdown Decision That Had Citizens Worried
Published 05/05/2022, 10:15 AM EDT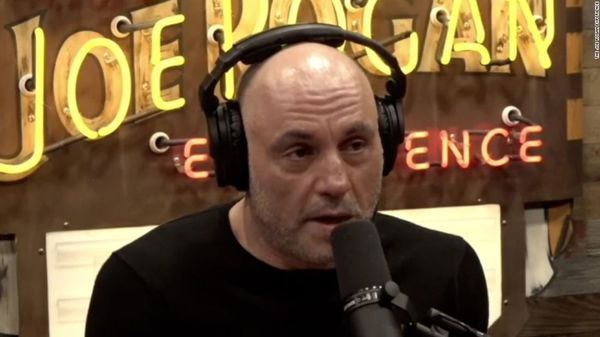 Due to the global pandemic, life all around the world was disrupted, and many businesses were also affected by the same. Joe Rogan looked back on those times and talked about how Los Angeles suffered the brunt of it, as many marquee fitness-related businesses went under.
ADVERTISEMENT
Article continues below this ad
In episode number #124 of the MMA show, Rogan welcomed Light heavyweight contender, Khalil Rountree Jr. The duo talked at a great length and even touched upon the strange times of 2020 that put many gyms out of business.
ADVERTISEMENT
Article continues below this ad
Rogan said, "umm f**k really you went under? So many Gyms went under man, so many gyms in LA went under. It's horrific, and the guys that didn't go under, they had to like sneak people in through the back door. They were worried about the health department showing up. We had the health department show up at our podcast studio one day"
 The government's decision to shut down gyms baffled Joe Rogan
Rogan could not believe how the government choose to shut down gyms and also dubbed it ' bonkers'. He feels at the most difficult health crisis in the world, the government decided to shut down gyms instead of calling them 'the most healthy things you can do'.
The veteran comedian also shared an anecdotal about a time, when the health department turned up at this studio, which irked him completely. He called it an 'intrusion of privacy' as he ardently followed the guidelines and even tested everyone involved.
ADVERTISEMENT
Article continues below this ad
The veteran comedian is known to follow a stringent training routine that involves MMA training, weight lifting, and some Yoga. He had never dabbled into cardio before, but all that changed ever since his best friend (Golden Retriever) Marshall Rogan, entered his life. The UFC vet ensures that he runs on a routine basis, and he is only exempt from breaking it during sickness or injury.
Watch this story: Five Intriguing Facts About 'The Joe Rogan Experience' Podcast
ADVERTISEMENT
Article continues below this ad
Apart from that, the UFC commentator holds multiple black belts in various martial arts, and he ensures to follow them up each week. He has 2 Black Belts in Brazilian Jujitsu, and 1 in Taekwondo and also enjoys kickboxing sessions.
Do you agree with Joe Rogan's opinion? Share your thoughts below.