"So Unusual for Like a Hollywood Guy" – Joe Rogan on "Bad Motherf**ker" Who Entered His Innermost Friendship Circle
Published 05/22/2022, 9:30 AM EDT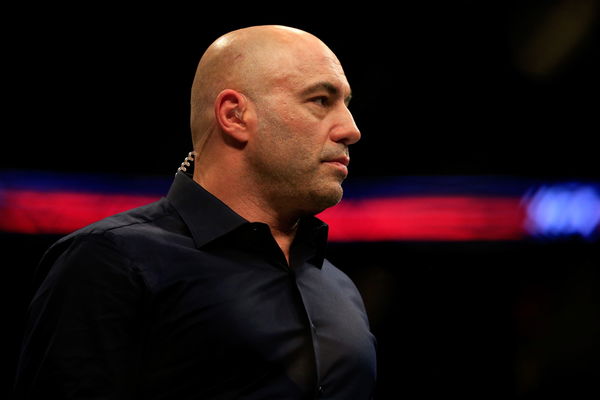 UFC color commentator Joe Rogan is not like most affluent celebrities. Rogan keeps his personal life private and avoids showing off too much. However, he does have many famous friends from the fighting and entertainment industry.
He invited a prominent author and retired navy seal, Jack Carr, to be his guest on a recent episode of his podcast show. Rogan and Jack Carr discussed Chris Pratt, a well-known Hollywood actor. They both expressed their admiration for Pratt and revealed the type of person he is behind the camera.
"Chris Pratt is a bad motherf*cker. He's a sweetheart too. He and I have some hilarious text messages back and forth," said Rogan.
ADVERTISEMENT
Article continues below this ad
They then discussed his physique and the work he puts in for his roles. Rogan added, "he's a f*cking house, he's a big fella. What a transformation that guy made from being this sort of overweight guy in Parks & Rec (Recreation) to being this jacked dude in Guardians of the Galaxy."
Rogan added, "He's so unusual for like a Hollywood guy. He is very religious, and he's very sweet, very humble. I remember I ran into him just by accident at Lanai when we were there with my family and he couldn't be nicer and its so genuine."
Joe Rogan on the importance of being a kind person
The UFC color commentator has been in the spotlight for years now and knows the importance of being kind. Rogan speaks his mind when he wants to and sticks to his own values and beliefs.
ADVERTISEMENT
Article continues below this ad
In an episode of his podcast show, The Joe Rogan Experience, he spoke about the importance of being a friendly and kind individual.
Rogan said," I really think we all collectively, as a species, need to emphasize and learn how to be nicer to each other. Nobody teaches you that. It's rare. They teach it to you in school 'be nice.' When you go to offices there's certain standards of behavior that you're supposed to behave in. But there's not like an emphasis on kindness and just being friendly and I think that that doesn't diminish competition. You could be friendly and kind to people that you're competing with."
ADVERTISEMENT
Article continues below this ad
WATCH THIS STORY:  Conor McGregor At The Cannes Film Festival
What are your thoughts on Joe Rogan's words about being kind?  Let us know in the comments section below.