Conor McGregor Replies With 3 Words After Securing a Spot With Cristiano Ronaldo, Roger Federer & Other Sport Stars on the "Most Famous Person" List
Published 12/28/2022, 2:31 PM EST

Follow Us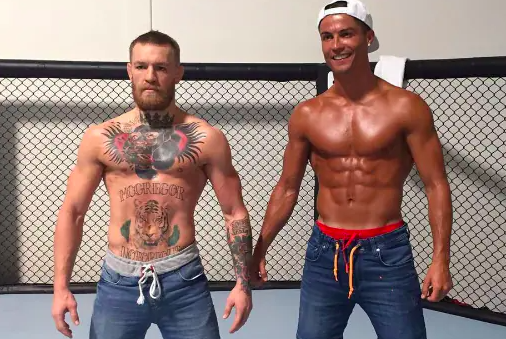 Conor McGregor is a proud Irish man. He wears his love for his motherland on his sleeves. McG waves the Irish flag around after so many of his UFC Victories. Mystic Mac and his fans thus found it really offensive when American TV presenter Laura Sanko misplaced his nationality. Conor McGregor has taken the name of the Irish lands to the world and is probably the most popular Irish in the world at the moment. Naturally, McG really loved it when a fan shared a map of the world represented by the names of their most popular celebrities.
ADVERTISEMENT
Article continues below this ad
The list consisted of politicians, dictators, athletes, and Queens. To make a place for himself on the map may have mighty pleased McG. The map shows Russia being represented by Vladimir Putin, while Adolf Hitler and Queen Elizabeth represented Germany and the UK, respectively. Tennis Legend Roger Federer was also on the map for Switzerland.
Conor McGregor Reacts to being the face of Ireland
Anybody is supposed to feel good when mentioned with the likes of Napoleon Bonaparte, Christopher Columbus, and Cristiano Ronaldo. The timeless nature of the list of eminent personalities used to show European nations made it much more special. It was only natural for McGregor to like the creative map posted by the fan. He retweeted the map with a caption that read, "Nice! Real Nice!" 
This might have felt better after the recent controversy where Conor McGregor was placed in the Top 5 English Fighters by an American analyst. 'The Notorious' was also involved in a Twitter battle with fellow Irish P. J. Gallagher after the incident. Gallagher had apparently not opposed McGregor being considered English and had a cheeky remark suggesting he won't feel too bad if the English took away McGregor.
ADVERTISEMENT
Article continues below this ad
McGregor eyeing a Comeback in 2023
Conor McGregor has been away from the fighting game for a long while now. Fans are eagerly waiting for his comeback. McGregor will be eyeing a comeback in 2023. He has no dearth of potential match-ups. Also, he remains a solid PPV option and the UFC will be happy to have its superstar back.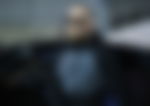 Everything, however, depends upon how quickly he can clear the USADA compliances that demand a minimum of 6 months in the testing Pool and two tests to be cleared. Who do you think McGregor should fight when he comes back?
ADVERTISEMENT
Article continues below this ad
Watch This Story: Conor McGregor's insane 2022, insane bulk up, NSFW Yacht Video Joe Rogan Beef, and more
Edited By: Vineet Nandwana