"Stealing From the Fighters"- Heinous Accusations Leveled at Dana White's UFC as Brand Replaced by Dwayne 'The Rock' Johnson Comes to Light
Published 05/21/2022, 10:15 AM EDT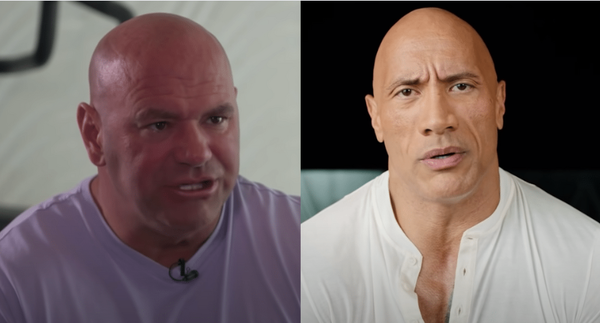 Gegard Mousasi is a huge what-if story in the MMA space. The middleweight fighter was wrecking through the division before parting away with the UFC. The Bellator middleweight champion's departure from the UFC had some reasons that the fighter talked about in a recent interview as he blasted Dana White and UFC's move to change fighters' gear.
ADVERTISEMENT
Article continues below this ad
Mousasi revealed a big reason for him picking Bellator over the UFC. He said, "Let's say about the sponsorships; you took those away; you put reebok; all the money went to UFC. Paying a fighter that can make 200K a fight to when he goes to 10 thousand with the Reebok. That's stealing from the fighters. They could've said, 'okay, f*** that.' And then they killed the whole sponsorships."
ADVERTISEMENT
Article continues below this ad
The former Strikeforce light heavyweight champion was on the verge of getting the UFC championship bout with a finish over Chris Weidman in what was his fifth straight win inside the Octagon. However, he chose to work with his former employer, Scott Coker, on a six-fight deal, with pay upfront, more per fight pay, PPV shares, permission to fight elsewhere, sponsorship allowed, and more.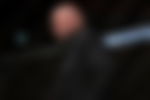 The UFC had signed an exclusive deal with Reebok for fighters' kits. Though Reebok compensated the fighters based on the number of walks they made inside the Octagon, their pay was certainly not enough, chiefly, for a fighter as popular as 'The Dream Catcher.'
That said, the UFC President talked about the matter. He offered a good deal for the up-and-coming fighters who struggled to get sponsors on their own. Besides, it made the athletes look more professional.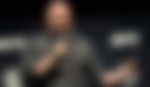 After Reebok, the UFC signed a deal with Venom, and not only that but further there's a deal in place with the Dwayne Johnson for fighters' footwear. Johnson's Project Rock replaced Reebok as the official footwear sponsor of the UFC.
Dana White and Dwayne Johnson come together for Project Rock
The UFC President and Johnson share a cordial relationship. Their linkup also saw 'The Rock' getting his hands into the UFC with a sponsorship deal. Rock, with Under Armour, made 'Project Rock' the official footwear sponsor for the UFC.
ADVERTISEMENT
Article continues below this ad
Moreover, Mr. White and 'The Rock' made the big announcement about the deal on ESPN ahead of the UFC 270.
WATCH THIS STORY – Everything You Need to Know About Conor McGregor's New $3.6 million Toy
ADVERTISEMENT
Article continues below this ad
In conclusion, according to Mousasi, the UFC made more money with these sponsorship deals and certain fighters had to suffer because of that. And Mousasi, who proved himself as one of the best fighters even without winning the UFC title, was not afraid to speak about it.
What do you make of Mousasi's remark?