'Stop Talking About People Family, You Need a Face Slap' – Conor McGregor and Khabib's Camp Gets Into an Ugly War of Words After UFC 280
Published 10/23/2022, 10:00 AM EDT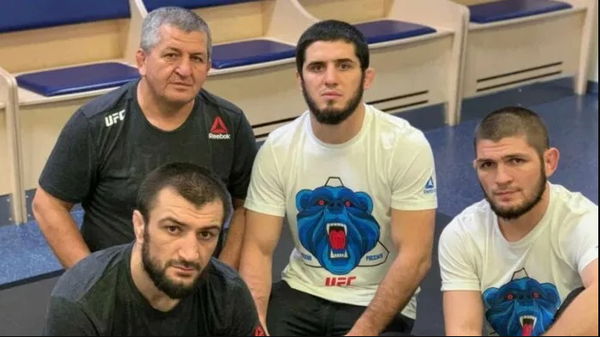 Conor McGregor has now been out of the MMA ring for more than a year. But with the UFC 280 turning out to be a huge success, McGregor once again used his Twitter fingers to post about this event. Islam Makhachev went on to defeat Charles Oliveira in the main event of the UFC 280 crowning himself the new 'Lightweight Champion' of the UFC. His win over Oliveira came via the 'Dagestani' signature, 'tap-out'. 'Mystic Mac' took to Twitter as he felt he could be able to stop Makhachev.
His tweets also got him into a keyboard war with the manager of Nurmagomedov and Makhachev, 'Ali Abdelaziz'. He was enraged by McGregor's comments on Nurmagomedov's late father, Abdulmanap Nurmagomedov.
ADVERTISEMENT
Article continues below this ad
Conor McGregor stood against the Dagestani rule in UFC
In a series of now-deleted tweets, McGregor mentioned how he had now figured out the way to fight this "ground-dominating" style of fighting. He stated, "I have built all the tools to beat this style now vs b4. Face breaking shots from clinch and baby brain batter shots from bottom." He also said that he was equipped with "steel left leg" and a "Canon back hand".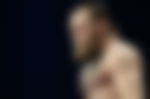 McGregor also went on to deride Nurmagomedov in the third tweet of this series, mentioning, "Fat mouth shut your mouth you've done nothing against your fathers wishes and run. It's not fathers plan completed yet, pal, you know. Your people know and they talk about you."
Clearly, McGregor was of the opinion that Nurmagomedov need to keep fighting in order to complete his father's dreams. Instead, he chose to run away from the Octagon in his prime. 'The Notorious' showed his well-known audacity in his tweets.
Ali Abdelaziz fired back at McGregor
Ali Abdelaziz is the CEO of Dominance MMA, the company which manages both Khabib Nurmagomedov and Islam Makhachev. He was visibly infuriated at McGregor's audacity of talking about Khabib Nurmagomedov's father, the late Abdulmanap Nurmagomedov. Abdelaziz replied to McGregor's tweet, writing, "You are low life s**t stop talking about people family you need a face slap soon nobody cares about you"
ADVERTISEMENT
Article continues below this ad
McGregor also replied to Abdelaziz in a now-deleted tweet which read, "Relax ye little tick I'm twice the size of you. I'll squash your head. It's the truth and you know it, get your man to print it. Print print s**t s**t. One stays Printing, one stays sh****ng. Who's who". His deriding intent was evident from his reply.
ADVERTISEMENT
Article continues below this ad
Watch this Story – How Michael Bisping helped Conor McGregor get into the UFC
While there is no news of 'Mystic Mac's' return yet, he is apparently trying hard to keep himself in the game with Twitter wars over his alleged rivals. When do you think 'The Notorious' is going to make his way back to the Octagon?
Edited By: Vineet Nandwana