Team Volkanovski Gets Their First Win as TUF Battle Intensifies
Published 06/30/2021, 1:16 PM EDT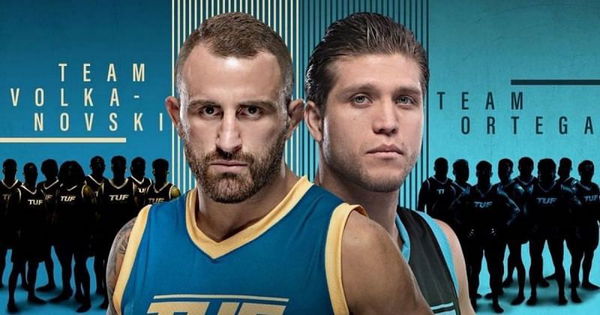 ---
---
The Ultimate Fighter season 29 continued this week with Episode 5. This season of the reality series has UFC featherweight champion Alexander Volkanovski and Brian Ortega as coaches. This TUF season the teams comprise 8 bantamweight and 8 middleweight fighters.
ADVERTISEMENT
Article continues below this ad
Till now, 5 episodes of the show have aired and all of them have been full of excitement. The latest episode was no different and provided the fans with many moments of entertainment. Although the season was entertaining till now, it was pretty one-sided as Team Ortega had won all 4 fights till now.
Andre Petroski, Liudvik Sholinian, Tresean Gore, and Vincent Murdock all won their fights quite comfortably.
ADVERTISEMENT
Article continues below this ad
Brian Ortega challenges Treasean and Ryder to a foosball game
One of the best moments of the episode was Ortega challenging the fighters to a two-on-one foosball matchup. Ortega showed his competitive spirit and promised to beat both fighters.
While many believed this was a great moment, some thought that Ortega went a bit overboard in his celebrations.
Watch this story: Top 5 Biggest Rivalries in the History of the UFC
Raposo, who was watching the match being played, thought that Ortega was being a bit childish. Raposo said that Ortega looked a bit immature and behaved like a man child.
In another conversation, Mitch continued to talk about how Ortega rubs him the wrong way and how they form a "Gracie Train" and parade through the house.
Mitch Raposo and Andre Petroski end up in disagreement
This season of TUF has seen little to no confrontation between the fighters. Till now every fight has ended with the fighters respectfully greeting their opponent. However, that all changed as for the first time this season two fighters were seen getting at each other's throats.
Team Volkanovski's Mitch Raposo and Team Ortega's Andre Petroski got into a heated exchange. The altercation started when Petroski chimed in between when the mentors were trash-talking each other. Raposo took issue with that, as he believed it wasn't Petroski's place to talk.
However, Petroski, in his confessional interview said that he doesn't "have a personal problem with Mitch". Although he said that the Team Volkanovski bantamweight could refine his approach to voicing his opinions and frustrations.
First victory for Team Volkanovski at TUF Season 29
This week's clash was between the relatively experienced Kemran Lachinov and Bryan Battle. Battle, who used to fight at heavyweight early in his career, is one the biggest fighters in TUF.
However, many still believed that the experience of Lachinov could certainly have helped him in achieving victory.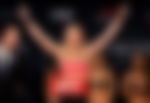 Battle, however, seemed to have other ideas as he used his size and range to outpoint Lachinov. Lachinov seemingly had a terrible day at the office as he was constantly being hit by Battle. The Team Ortega fighter seemed to have abandoned caution and was charging in without protecting.
ADVERTISEMENT
Article continues below this ad
This did not work for Lachinov as Battle fended off anything he threw at him and eventually ended up winning the fight. This victory meant that Team Volkanovski was finally on the board and the comeback could possibly be afoot.
What's next at TUF 29?
With this week's middleweight fight being done and dusted with, the focus will shift to bantamweight next week. This time the match deciding power was with Ortega.
ADVERTISEMENT
Article continues below this ad
The fight that will happen next week will be between Team Volkanovski's, Rickey Turcios against Team Ortega's Dan Argueta.