"Thankfully Conor McGregor Seems to be On Board"-Jon Anik Appreciates the Support Shown by the Irishman
Published 08/22/2021, 8:45 AM EDT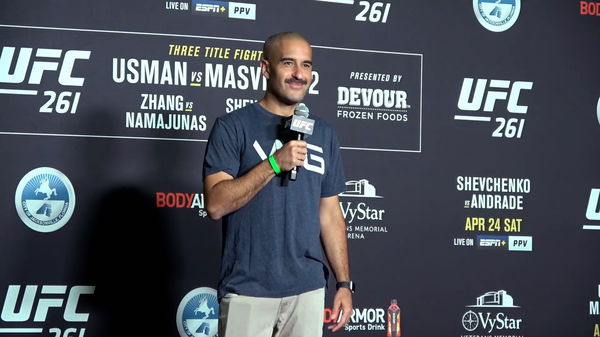 ---
---
Conor McGregor is perhaps the best trash-talker in all of combat sports history. However, that doesn't mean the Irishman is averse to giving credit where it's due. A marquee fighter for the promotion, Conor McGregor has always had a solid relationship with the UFC and its staff. 
ADVERTISEMENT
Article continues below this ad
In an interview prior to his second meeting with Dustin Poirier at UFC 257, McGregor praised longtime UFC commentator Jon Anik. He even referred to him as 'an incredible asset to the company'.  
In a recent interview with UFC's Steve Latrell, beloved commentator Jon Anik gave his thoughts on McGregor's compliment, making the following statement. 
ADVERTISEMENT
Article continues below this ad
" It gave me so much confidence going into that pay-per-view because circumstantially, as his star has grown, I haven't had a lot of contact with him. I don't do a lot of sit-down interviews with the fighters because my focus is in other areas. So when I saw him on Fight Island, I didn't know he had said that when I saw him, but it was probably our first embrace since I got a "209" tattoo, right? So obviously knowing that he's watching from afar and enjoying the commentary and my presence, to whatever degree, really meant a lot." 
A former anchor for ESPN, Jon Anik came to the UFC back in 2011. Since then, he has become an inseparable part of the commentary team. Fans cherish him alongside Joe Rogan, Jon Anik, Daniel Cormier. Now, McGregor has practically declared war on Daniel Cormier with his latest Twitter rants and has been critical of Rogan in the past. It seems like he's got only one friend left in the commentating booth.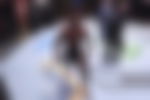 When will Conor McGregor return to the octagon?
Conor McGregor has been recovering from the leg break he suffered against Dustin Poirier at UFC 264. A highly motivated individual; just five weeks out of surgery and the Irishman has been making strides in his recovery.  
ADVERTISEMENT
Article continues below this ad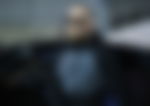 However, one cannot simply overlook the severity of the injury. Leg breaks have become pretty common in MMA. And in most cases, fighters never truly recover from such a traumatic injury. 
According to Dana White, fans can expect to see McGregor back in the cage sometime next year, should things go to plan. 
ADVERTISEMENT
Article continues below this ad
What do you think? When will Conor McGregor return and who could be his next opponent? Let us know.  
Watch This Story: Conor McGregor, Anderson Silva, and Other Fighters Joe Rogan Interviewed After Being Viciously Knocked Out