'That F*cking Logan Paul Kid'- Joe Rogan Expands in How Logan Paul Has Transformed Combat World
Published 07/03/2021, 1:48 PM EDT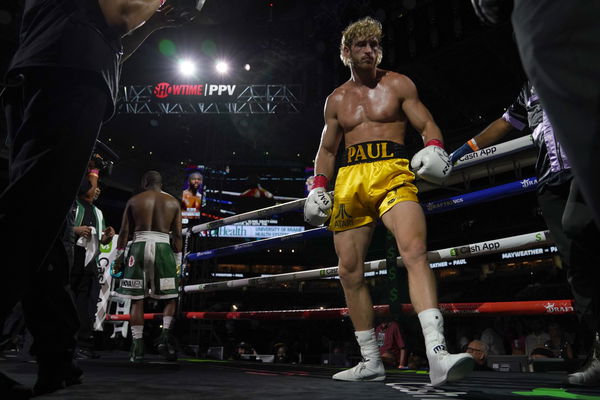 ---
---
UFC fighters have been vocal about getting underpaid for a considerable amount of time now. The top fighters in the promotion believe that they are severely under-compensated for the effort and hardship they have to go through. Those claims took a rise after Logan Paul and Floyd Mayweather fought recently.
ADVERTISEMENT
Article continues below this ad
Both Paul and Mayweather made a hefty sum of money in the contest. That only prompted fighters like UFC heavyweight champion Francis Ngannou, and more to question what they are actually doing wrong. Now UFC color commentator Joe Rogan has weighed in on the situation.
ADVERTISEMENT
Article continues below this ad
Rogan believes the fact Paul is such a big sensation from a tender age contributes to him getting paid the hefty amounts. Also, he reasoned why the cream of the crop UFC fighters aren't getting paid as much as the YouTube sensations.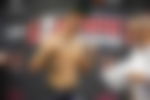 Joe Rogan explains why Logan Paul is getting paid such sky-high amounts
Paul has one of the most famous YouTube channels on the platform. Also, he happens to be the host of the famous Impaulsive Podcast. So, needless to say, he had made his mark as a very successful social influencer.
"Well, this is what's going on right now. Where a bunch of fighters are upset because Logan Paul and Floyd Mayweather just fought and Logan Paul made 20 million bucks and Floyd Mayweather made 100 million bucks. And they're looking at this like, Hey, what about me? Like, how come I'm not making that kind of money?" said Rogan.
ADVERTISEMENT
Article continues below this ad
"And I think what they have to understand is, whether you like it or not, even if you're in elite, the elite of the elite Kamaru Usman are, you know, pick any stylebender, some of the best fighters in the UFC, even the lead of elite? The money comes from people wanting to buy your pay-per-view. It's real simple," he further added.
"Yeah, it shouldn't maybe, you know, maybe in a perfect world, it's the most skillful fighter gets the most amount of money. But that's not how it works here in the world of combat sports, professional prize fighting. It's all about how many eyes are gonna watch you and that f*cking Logan Paul kid has a lot of eyes on him. He's got a YouTube channel since he was 14 years old. He's been on Disney shows. He's his controversial larger than life. You know, internet celebrity and people are willing to pay a lot of money to see if he can box with literally one of the greatest fighters has ever lived in Floyd Mayweather," he concluded.
Professional prizefighting is mostly about the number of eyeballs one can attract. So, it's understandable why Paul is actually getting paid so much more than others.
ADVERTISEMENT
Article continues below this ad