'That Guy's a Complete Bum' – Colby Covington Goes off on 'Choir Boy' Stephen Thompson
Published 12/24/2020, 12:47 PM EST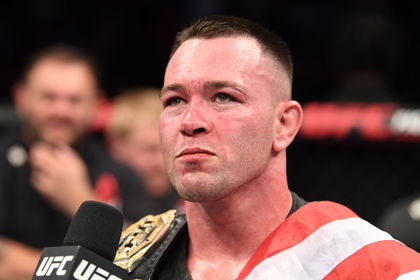 ---
---
Stephen Thompson is one of the nicest fighters on the UFC roster. That is still not enough for him to escape the trash-talk of fellow UFC welterweight Colby Covington. The former UFC welterweight challenger, Covington, claims that he doesn't even know who 'Wonderboy' is.
ADVERTISEMENT
Article continues below this ad
Covington has been angling for a fight with Jorge Masvidal after his dominant win over Tyron Woodley. Even UFC President Dana White seemed interested in the pairing. Despite all this, there is still no progress in that regard. On top of it, Covington is not the only top welterweight who wants to get inside the Octagon with the BMF champion.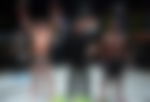 Last week, after his win over Geoff Neal, Thompson expressed his wish for a rematch with Masvidal. Now that both of them want to fight 'Gamebred', one of them will not have their wish fulfilled. As far as Covington is concerned, he doesn't view Thompson as a competition.
ADVERTISEMENT
Article continues below this ad
"I've never heard of this guy. I think I've heard rumblings of some guy named choir boy they call him or something. But I think that choir boy just got knocked out like two fights ago by a lightweight. Pettis was like not even a 50-50 fighter. So, you know that guy's a complete bum. And who did he just fight some water boy was it choir boy versus water boy like no one even knows who he was," Colby Covington said while talking to Submission Radio.
Colby Covington says Masvidal will be a journeyman if he fights 'Wonderboy'
Masvidal has seen an exponential increase in his popularity in the past two years. In 2018, he won three back-to-back fights over big names such as Darren Till, Ben Askren, and Nate Diaz via stoppages. While he lost his only fight in 2020 against welterweight champ Kamaru Usman, the fact that he took it on a six-days' notice and still went five rounds has eventually boosted his stock.
If Masvidal wishes to get back in title contention, he will have to get a win or two in the bag. Given the backdrop of his friends-turned-foe story with Covington, that fight is a potential pay-per-view headliner. Even Covington is leaving no stone unturned to call-out Masvidal, only for the latter to have stayed silent so far.
ADVERTISEMENT
Article continues below this ad
"If that's the fight that that street Judas looks for, then the fans will know the truth that he ducked me and he ran like a coward. I've said everything in the book to him, called him out on everything. I insulted his manhood, his man card, everything, and he has nothing to say.
"He's not gonna come and show up in the octagon and do what he's been telling everybody. Who's gonna do that he was gonna baptize me and he was gonna do this and that. It'll just make him look like a complete scrub and a journeyman, which is what he is," Covington added.
Just like Masvidal, even Covington has only fought once in 2020. However, he wishes to change that next year by staying busy.
ADVERTISEMENT
Article continues below this ad
'Chaos' is in his athletic prime. Having gone to a five-round war with Usman, he has the championship fight experience in his bag. Therefore, he will look to run it back for the title as soon as possible.