"That Was Dark"- Joe Rogan Recalls Chris Weidman's Tragic Leg Injury
Published 05/28/2021, 11:56 AM EDT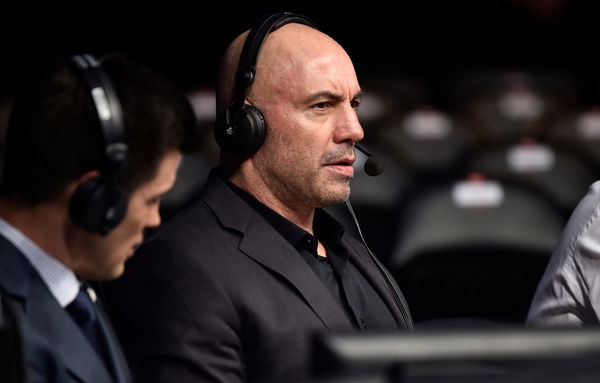 ---
---
Joe Rogan hosted his #110 edition of the Joe Rogan Experience MMA Show. He welcomed Craig Jones, a Jiu-Jitsu practitioner, and the UFC Featherweight champion Alexander Volkanovski.
ADVERTISEMENT
Article continues below this ad
The group was discussing the unfortunate leg breaks that had occurred in the world of combat sports. Joe Rogan was quick to remember the latest tragedy that occurred at UFC 261. Rogan recalled the fight as he was present on the commentator's booth when the incident occurred.
Rogan said "After watching Weidman's leg break a couple of weeks ago against Hall. That was dark, you know, like see it snap like that and fall over and the bone poke through the back of his calf. That's hard to watch. That's all it was."
ADVERTISEMENT
Article continues below this ad
Joe Rogan continued, "With Chris if you watch it in slow motion. He winds up and throws everything into the first kick he throws.
"I mean it's just full-body torque 100%. I guess he just decided right away he's just gonna really damage the shit out of Uriah's leg and then the first kick he throws. You hear the snap."
Joe Rogan remembers Anderson Silva's leg injury
Rogan also pointed out an interesting fact about the leg kick incidence. He shared the information that there have only been 3 leg breaks in UFC history.
And Chris Weidman has played a part in two of them. The tragedy occurred back when Anderson Silva faced Chris Weidman in a rematch for the Middleweight title at UFC 168.
That time Silva was on the receiving end when he threw a leg kick in the second round. Both scenes were almost a copy of each other.
The fact that out of thousands of fights, the former Middleweight champion found himself in a similar situation yet again. Now after the Uriah Hall fight, 'The All American' has gone through severe leg surgery.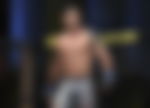 Weidman is making his recovery at the age of 36 and hasn't official retired yet. Fans are hoping to see 'The All American' fight at least one more time before he hangs his gloves up for good.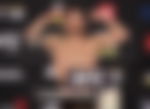 ADVERTISEMENT
Article continues below this ad
Do you think Chris Weidman will make a successful comeback after his horrific injury?
ADVERTISEMENT
Article continues below this ad