'That Was Diaz?'- Phil Baroni Provides Hilarious Response on Nick Diaz Incident
Published 12/03/2020, 7:24 AM EST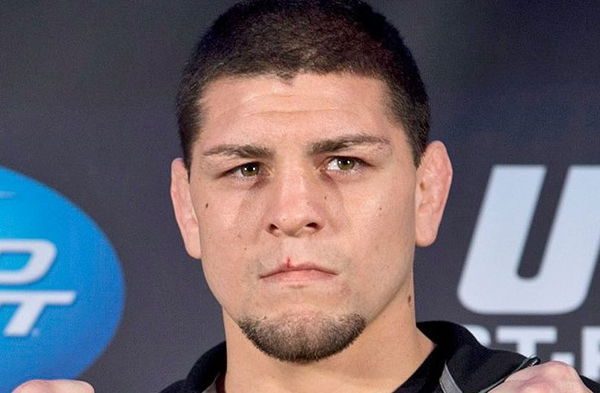 ---
---
Nick Diaz and Phil Baroni are two MMA veterans. Their popularity extends beyond the competition, as both men are known to be colorfully unique characters in their own way. Recently, Phil Baroni took to Twitter and provided some comedy gold in topics related to Diaz. Both men used to fight for Strikeforce at the same time.
ADVERTISEMENT
Article continues below this ad
Phil Baroni provided some hilarious responses on a photo of Nick Diaz. It was captioned, "All of you motherf**kers, all of you are on steroids". Baroni responded, "yea, and everyone knows jiu-jitsu, So what?"
ADVERTISEMENT
Article continues below this ad
The interaction didn't stop there. A fan on Twitter spotted Baroni's comments and touched on a long-running rumor of the fighters having a grappling match in Vegas. The fan replied, "Rumor has it that Diaz gogoplata' you until you tapped in the bathroom at cheetah's in Vegas." 
The "New York Bad A**" though, provided an instant classic reply. He said, "That was Diaz?"
The UFC, Strikeforce, and PRIDE veteran seemed reluctant to dismiss the rumors that he and Nick Diaz were indeed involved in a bathroom grappling contest.
Nick Diaz and Phil Baroni have both been in exile from MMA
The two fighters are sailing in the same boat and have been on lengthy breaks from active competition. Phil Baroni hasn't competed in MMA since 2019 with his last fight coming at REBEL FC.
As for the legendary Nick Diaz, he was last seen competing in 2015, at UFC 183 against Anderson "The Spider" Silva. The former Strikeforce champion suffered a unanimous decision loss. The bout though was later turned into a no-contest as both men failed their respective drug tests.
Diaz, unsurprisingly, tested positive for marijuana.
ADVERTISEMENT
Article continues below this ad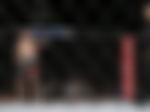 There've been rumors of a possible comeback for Nick Diaz in 2021, with his manager recently claiming that there was a high possibility of it happening. The likes of Tony Ferguson, Jorge Masvidal, and many other prominent UFC superstars have offered to fight the Stockton Native once he returns.
Despite a nearly six-year absence, his stocks haven't dropped, and he remains one of the biggest draws in MMA. Whether Diaz actually returns to the UFC remains to be seen.
ADVERTISEMENT
Article continues below this ad
What do you make of Phil Baroni's comments? Did he and Diaz actually get into a bathroom brawl?