"That's an Absolute Insult Towards Britney": Fans React as Conor McGregor Gets Compared to Britney Spears After His Latest Instagram Post
Published 12/29/2022, 9:30 AM EST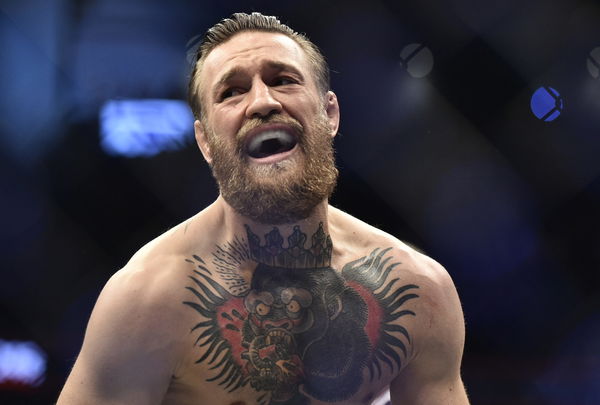 Conor McGregor is anything but subtle. Since the day he started out his UFC career, the Dubliner has been branded for his eccentric personality and all the trash-talking he does. However, he could talk the talk and walk the walk, too, which led him to be the biggest name in the history of the UFC. But the Irishman's atypical behavior that once made him the talk of the town has recently grown unpopular with the fans. Now, it merely has a tendency to annoy them somewhat.
While showcasing his new timepiece, McGregor posed as if he was choking himself, but the action itself alarmed several fans. So much so, that the fans compared 'The Notorious' to musical sensation, Britney Spears. Given that the singer's social media posts have also exhibited comparable odd behavior. However, the UFC superstar did not fare well in the comparison.
Conor McGregor loses the fans' comparison to Britney Spears
ADVERTISEMENT
Article continues below this ad
Conor McGregor's social media serves as an exhibition of his luxurious lifestyle. Recently, the Irishman shared a picture of his brand-new Rolex on his Instagram but deleted it soon after. However, McGregor's decision to pose while squeezing himself in a chokehold whilst displaying his new timepiece alarmed several of his fans. Then followed the comparison to Britney Spears, whose erratic social media conduct is akin to that of McGregor. And that made it to the headlines, inviting some ridicule for the UFC superstar.
Take a look at some remarks made by fans addressing this news:
Some of the fans felt this comparison is an insult to Britney Spears:
"Well, everyone knows Conor gets dusted with a shaved head. He hasn't went full Brittany since the loses to Dustin and Diaz."
"He hasn't been number 1 no where near enough times to be compared to Britney!"
"Please , that's an absolute insult towards Britney . Don't be so harsh"
"Poor brittney being compared to Dana's creation"
While other supporters expressed their worry about McGregor's downfall,
"Sad,he was once loved by the world with his witty behavior,great fighter, NOW,money and power has taken over, Connors no longer the humble person he once was, money has changed connor, now he's just another rich lonely guy,"
"Conor is a true star. But a falling one."
"Some people CANNOT handle fame and fortune. Conor is that person. His arrogance outweighs ANY good that he might have."
"If he is spiraling unfortunately that could be a symptom of him actually being on roids…."
Many believe it's the mammoth amount of wealth and fame he has that caused him to lose his sense of self, which has led to his change in personality. And being away from the octagon for so long has played a role in that, too.
However, Conor McGregor was rumored to be making a comeback in early 2023, but as of right now, there is no certainty of it.
No update on McGregor's comeback
ADVERTISEMENT
Article continues below this ad
There was a rumor that Conor McGregor will return early next year and possibly face Michael Chandler. However, Dana White has put that notion to bed and refuted any such remarks. And that was a crushing blow to all the hopeful UFC fans.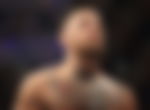 Nevertheless, Conor McGregor has made some strong assertions on the 2023 comeback, so there's still hope. He appears to have healed up pretty well from his leg injury and looks ready to lock horns soon in the octagon. Now, all we can do is wait for an official announcement.
ADVERTISEMENT
Article continues below this ad
Watch this story: Joe Rogan Cools Beef With "Extraordinary Human Being" Conor McGregor
Do you think 'The Notorious' will make a comeback in 2023? And if so, who should he face? Let us know in the comments below.
Edited By: Vineet Nandwana