"That's Not What This Gym Is About!" – Conor McGregor's Wild Celebration After First MMA Win Demanded Strict Action From Coach Kavanagh
Published 12/27/2022, 12:50 AM EST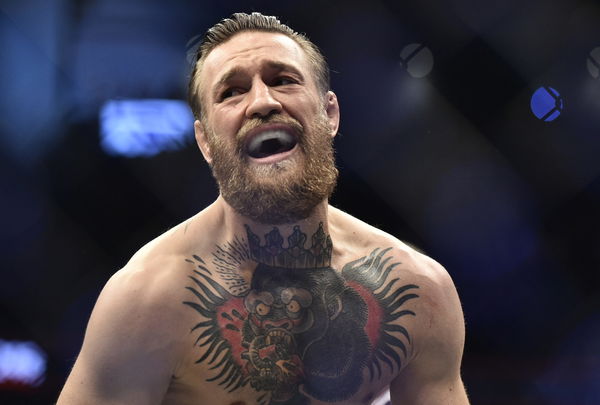 Conor McGregor is a name that needs no introduction for MMA fans. The 'Dublin native' had one of the most famous rises in the UFC. McGregor's superb striking inside the ring and brash talking on the mic attracted a massive no. of fans to him. He has also achieved the prestigious champ-champ status in the UFC, which very few others have achieved. McGregor also had some of the most infamous feuds in the entire history of the UFC. The violent build-up to his fight against Khabib 'The Eagle' Nurmagomedov made it the most watched pay-per-view in the history of the company.
McGregor always had this stint of brashness in his attitude. He showcased it right from the beginning of his professional MMA career. McGregor's long-time coach, John Kavanagh, has penned down a March 2008 incident in his book, 'Win Or Learn' where he had to warn McGregor about keeping himself in control.
Conor McGregor was audacious right from his first professional fight itself
ADVERTISEMENT
Article continues below this ad
Kavanagh wrote in his book that McGregor joined his "fight team" as an amateur in 2007. He also lauded the Irishman's extraordinary striking, stating, "He cut through his first couple of opponents like a hot knife through butter because his quality of striking was just so advanced at domestic level."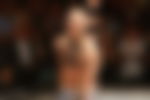 But McGregor also showcased the first signs of his brash attitude right from his first professional fight. Kavanagh described the incident in his book, "After his first win, I did have to call Conor to my office the following Monday morning. He got a bit carried away and fired his gumshield into the crowd. It hit a guy in the face and he wasn't too happy."
It was apparent that Kavanagh was far from happy with the disregard showcased by McGregor after his first win. He obviously perceived McGregor's excitement after the win, but it was probably too much for him to accept. He stated, "I could understand Conor's elation, given that it was his first fight, but I wanted him to know that he needed to keep himself under control.".
John Kavanagh revealed the 14-year-old warning he gave to Conor McGregor
Kavanagh also wrote down how he had warned McGregor and ordered him to change his way of celebration. He said, "Don't ever celebrate like that again." He probably also tried to instill a feeling of organizational behavior within McGregor.
ADVERTISEMENT
Article continues below this ad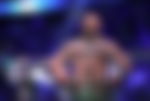 Kavanagh revealed his final words, which he spoke while warning McGregor. He stated, "That's not what this gym is about".
Watch This Story –  Conor McGregor beefs with Nate Diaz, Dustin Poirier, Joe Rogan and Tony Ferguson on the same day 
ADVERTISEMENT
Article continues below this ad
Little did Kavanagh know in those days that this ruthless attitude of 'The Notorious' would make him one of the most coveted names in the entire history of MMA. However, it may also be agreed that McGregor took his advice deeply. McGregor showed a 180-degree shift in attitude in his pre-fight and post-fight spans. The brash and trash-talking pre-fight McGregor often became a humble one, shaking his opponents' hands in the post-fight span.
Do you also think this shift in McGregor's character occurs because of Kavanagh's advice of controlling himself after fights?