'That's Some Bad Luck Right There'- Dana White Reacts to Derrick Lewis Knocking Out a Car Thief
Published 05/21/2021, 1:00 PM EDT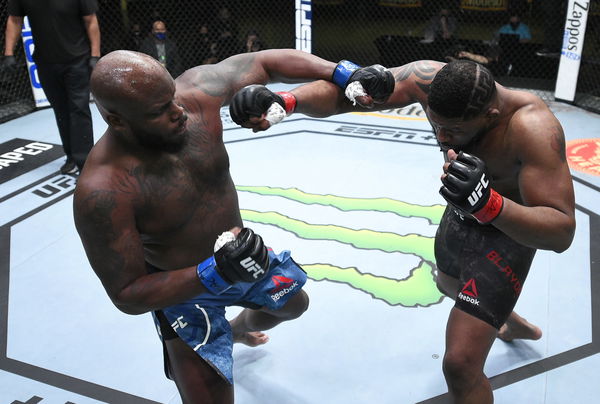 ---
---
UFC heavyweight contender Derrick Lewis is one of the scariest men on the planet. You wouldn't believe it if you talked to him or watched his interviews. However, the American has the power to knock anyone and everyone out with a single punch.
ADVERTISEMENT
Article continues below this ad
The UFC President Dana White knows this, and he rates Lewis very highly. So much so that Lewis is getting a title shot against Francis Ngannou sometime this year. White appeared in an interview with MMA Crazy and talked about the impressive heavyweight.
The interviewer asked White about the Jon Jones situation and if there were any new developments. However, Dana stuck to his old stance and said that he wasn't sure about Jones fighting at heavyweight. "I don't know. I mean, he's been talking about it for a long time, but I don't think so," he said.
ADVERTISEMENT
Article continues below this ad
However, he also added that the probable #1 contender in heavyweight, Lewis, was getting the Ngannou fight. "Derrick Lewis will have the fight before Jon Jones does," he revealed.
Ngannou recently won the belt against the former champion Stipe Miocic and has looked invincible in his last five fights. Here, White went off on a tangent and started talking about a guy who tried to break into Lewis's car.
"Somebody was breaking into his car. He caught him. Picked him up. Slammed him on his head, and knocked him out, and waited till the police came to get him. That car didn't go up in value just for that," he said and laughed.
The interviewer joined in the fun and commented on the poor guy who decided to break into Derrick Lewis's car. "That's some bad luck right there," White replied.
Derrick Lewis gets in some early sparring ahead of Francis Ngannou rematch
The whole incident was pretty straightforward. A man tried to break into a car, not knowing that Lewis owned it. Lewis caught him in the act, and a scuffle broke out. There were no upsets in this fight as Lewis knocked the man out and then waited for the police to arrive.
ADVERTISEMENT
Article continues below this ad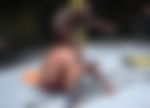 He uploaded the whole thing on his Instagram page and later uploaded a photo of his bruised fist with the words 'Satisfaction' and 'He's okay' scribbled in the front. It really was a bad day in the office for the car thief.
Do you think Derrick Lewis can beat Francis Ngannou?
ADVERTISEMENT
Article continues below this ad