"That's Why You B*tch and You Box"- Luke Rockhold on Why Celebrities Box Instead of Fighting in MMA
Published 09/14/2021, 12:16 PM EDT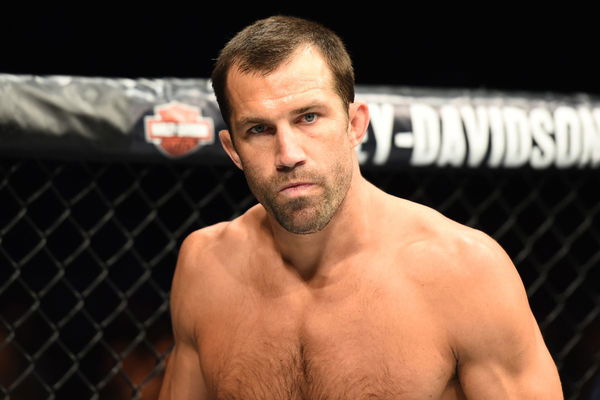 ---
---
Luke Rockhold, the former UFC Middleweight Champion and two-time world champion, returns to the octagon at UFC 268 at Madison Square Garden after a lengthy sabbatical. In a five-round bout, Luke will face Sean "Tarzan" Strickland. Rockhold has lost three of his past five fights, while Sean Strickland has won five straight.
ADVERTISEMENT
Article continues below this ad
Why do celebrities box – according to Rockhold?
Luke Rockhold recently appeared in an interview on MMAFighting on SBN, hosted by Ariel Helwani. The two discussed a spectrum of subjects, one of which was the existing situation of commerce in the MMA. Ariel inquired about the present situation of the MMA industry.
ADVERTISEMENT
Article continues below this ad
According to Luke, everyone in the celebrity sphere is trying to be a fighter at the same time. "It's kinda funny, kinda cool, and kinda stupid all at the same time," said Rockhold. He feels it a good thing that celebrities are bringing a lot of attention to the fighting world. "Everybody wants to get paid to fight. You lose a bit of relevancy in your career and they're like, oh I'm going to fight now."
Luke Rockhold on why celebrities don't come to MMA
Helwani then pointed out that most celebrities come to boxing rather than MMA to accomplish this. Boxing, according to Luke, is a considerably more profitable industry. There's a lot more money on the line, yet boxing isn't dominated by a single corporation. The UFC has a monopoly on mixed martial arts. In boxing, boxers are given 60% of their revenue, but in the UFC, they only receive a meager 16% of their earnings.
Luke appeared to be well versed in the operations of both businesses.
According to Luke, celebrities would not risk taking part in a considerably more dangerous sport where they would get paid less than half of what they would get paid in boxing. "They don't have that dog in them," Luke Rockhold said of the scenario. "That's why, you bitch, and you box."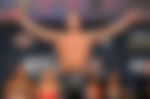 Strickland and Luke have already sparred before their fight
ADVERTISEMENT
Article continues below this ad
When questioned about his impending battle with Sean Strickland, Luke Rockhold states he dislikes him because he has a terrible attitude. He remembered seeing him at the gym. According to Luke, "he's that guy in the gym and just no one likes him." He recalls being hungover at the gym and Sean being there, walking about and yelling at everyone in the gym.
Luke Rockhold will face Sean Strickland in a middleweight bout at UFC 268 on Nov. 6, sources confirmed to @bokamotoESPN after an initial report by Aaron Bronsteter.

Rockhold has not fought since his loss to Jan Blachowicz in July of 2019. pic.twitter.com/AG2vTXyp2e

— ESPN MMA (@espnmma) August 4, 2021
ADVERTISEMENT
Article continues below this ad
This irritated him so much that he decided to put on some gloves and spar with him. He didn't appreciate Sean's attitude and the fact that he mentioned killing people in the ring. "Those are the people, they need to die themselves," remarked Rockhold about his opponent.