'The Biggest Fan Favorite Fight on the Entire Planet'- Michael Chandler on a Fight Against Justin Gaethje
Published 05/27/2021, 12:14 PM EDT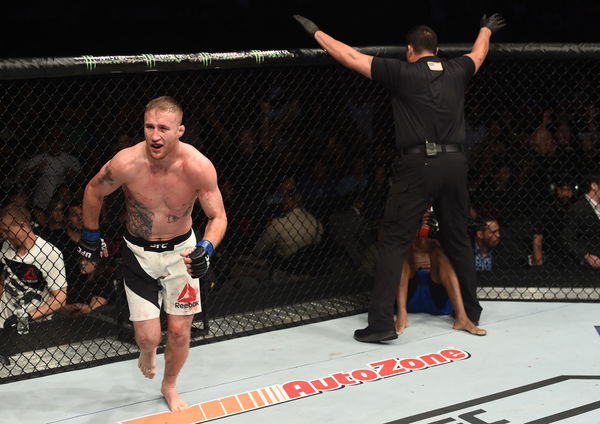 ---
---
Michael Chandler was unable to capture the UFC throne at UFC 262 as 'Iron' suffered a second-round knockout loss against Charles Oliveira. It was only his second fight in the UFC. But, the former Bellator champion has already become a fan favorite. UFC fanatics want to see him fight Justin Gaethje next.
ADVERTISEMENT
Article continues below this ad
"Oh, 100%! I mean, I think Gaethje Chandler is is probably the biggest fan-favorite fight on the entire planet right now. You know, I'm I think I think he becomes a part of my highlight reel or I become part of his a highlight reel and both of us come forward and enjoy a good old-fashioned passionate strap," said Chandler in a recent interview.
ADVERTISEMENT
Article continues below this ad
"That's how he's wired. That's how I'm wired. You know, Justin Gaethje has been on, on the tips of the UFC's tongue, our tongue, myself and my management since we signed with the UFC, it just hasn't worked out that way. For numerous different reasons. I'm timing right now, like you said is is the, the issue I just fought you know, eight days ago, 10 days ago, whatever it was, he hasn't fought in eight or 10 months at this point," Chandler further added.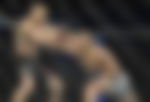 'Iron' earned a sensational knockout finish against Dan Hooker in his promotional debut at UFC 257. He almost finished 'Do Bronx' in their title fight at UFC 262 as well. But he will have to work his way up now after the missed opportunity.
Michael Chandler open to fight anybody at the top of the lightweight division
Timing is a major aspect in the sport of MMA and in the UFC. So, that might play a factor in Gaethje vs Chandler not materializing right away. But Chandler is open to other options as well. He won't mind taking on a top contender like Beneil Dariush either.
ADVERTISEMENT
Article continues below this ad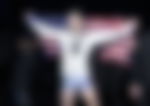 "So it's, it's gonna be more of a timing thing- you got Beneil Dariush, he just fought. Obviously, he wants some time off. I think because of his his family like you know, who knows we only know is the top five in the UFC is is a is a plenty when it comes to talent and it's a fight that I would welcome it's just got to make sense on the timeline and I'll tell you what, some people people will be jump chomping at the bit to see that fight," Chandler further said about a potential next opponent.
A fight between 'The Highlight' and 'Iron' promises to be a highlight reel for either fighter. But so does any other fight between a top contender and Chandler. Regardless of whom he fights next, one thing is for sure- fans are yet to see the best of Chandler inside the UFC Octagon.
ADVERTISEMENT
Article continues below this ad