The Fallout Between Francis Ngannou and UFC – An Entire Timeline of Events and What Led to an Interim Title
Published 10/15/2021, 10:48 AM EDT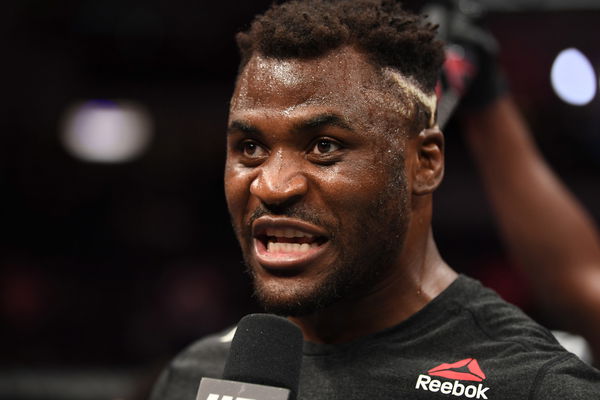 ---
---
UFC heavyweight champion Francis Ngannou will return to the octagon at UFC 270 on January 22, 2020.
ADVERTISEMENT
Article continues below this ad
Francis hasn't fought since March, early this year. He met Stipe Miocic at UFC 260 for the heavyweight title and won that fight via a knockout in the second round. In his absence, UFC announced an interim heavyweight title fight between Ciryl Gane and Derrick Lewis, which Gane won and is the current UFC interim champion.
However, according to Ngannou, it was not his intention to stay out of action for this long. In a press conference earlier, he had mentioned that he would like to fight in either July or August. But he was told, three days after his fight against Stipe, that the events in July and August were already booked. The UFC offered him a fight in June, but that was way too early for the champ, as there was not enough time between the two contests, and he also had a visa issue to take care of for which he had to leave the U.S. The visa issue stopped him from traveling back to America till June.
ADVERTISEMENT
Article continues below this ad
On the issue, Ngannou said, "Not to mention; they have to give me time to go home and introduce the belt for my people, my country, for my family. What was the rush? In the past two years, I have fought twice, and suddenly I have to defend my title after two months. What is the rush? What's wrong? Why can't I have the average time as everybody, three or four months?"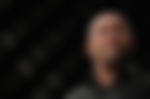 Getting offered the Derrick Lewis fight and the interim title fight
After the negotiations with the UFC didn't go as planned for the next fight, Ngannou dealt with the visa issues. According to him, he was told that events were booked for July and August, because of which he was expecting a fight somewhere in September. While dealing with the visa issue, UFC offered Ngannou the Derrick Lewis fight in August, which was a surprise for the champion.
UFC later asked Ngannou about September 25, to which his reply was, "Francis will be more than ready for whoever, wherever." But was shocked to see the interim title fight announced after a few days.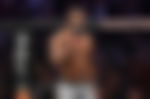 However, Ngannou had no issue with Gane getting the interim title fight. His problem is with the UFC, and they portrayed him in the buildup to the Gane – Lewis fight.
Talking about it, Ngannou said, "The only issue is how because, on my end, I know it was a way to apply pressure. It didn't seem right. I find it so awkward that it didn't even bother me. I'm like, ok, what's going on? Ok, let's do it. What bothers me is the fact that to promote that fight, they were trying to discredit me and pretend, if you want to go on vacation, keep yourself, and when you want to fight, we are here. No, I want to fight, and I wasn't on vacation. And they use a video from Embedded to play that game, to pretend to discredit me. And show that I was on vacation."
Francis Ngannou declined a new contract
Going into the Stipe Miocic fight, Francis Ngannou only had two fights left in his contract. Ngannou said that UFC had approached him to sign a new contract, but he isn't interested unless it changes. He also acknowledged that there is a champion clause in the deal. The clause allows the UFC to keep extending his contract till the time they offer him fights.
Francis, regarding the contract situation, made the following statement, "I did not sign a new deal. First of all, there is a champ clause, and they have been trying to apply pressure with those extensions. But I did not sign a new deal, and I think that is basically the issue. I don't want to sign a new deal on certain terms."
ADVERTISEMENT
Article continues below this ad
"What doesn't work for me because I don't feel protected in those terms. In the past two years, I fought twice, and I have to borrow money to live. Nobody cares about that. I have no guarantee, and I have no protection, so based on that experience, I want to get something better, better terms on my contract, and obviously paid what I deserve," he added.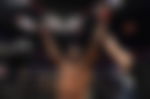 Despite all the issues, Ngannou will enter the octagon to defend his title at UFC 270 against Ciryl Gane. Gane won the interim UFC heavyweight title at UFC 265 and will look to unify the title come January 22. Ngannou, on the other hand, would look to display his dominance and show the world that he is the undisputed UFC heavyweight champion. If Ngannou wins, UFC can extend his contract because of the champion clause.
ADVERTISEMENT
Article continues below this ad
What do you think of the whole situation? Do you think UFC is treating Ngannou fairly? Let us know your thoughts!
WATCH THIS STORY – Best UFC Finishes From September 2021: Robbie Lawler, Paddy Pimblett, and More
Enjoyed reading this article? Download our exclusive app to get 24x7 coverage, latest memes and social media banter. Click here to download.