'The Goal Is to Out Crazy Tony'– Beneil Dariush Warns Tony Ferguson Ahead of UFC 262
Published 04/06/2021, 10:49 AM EDT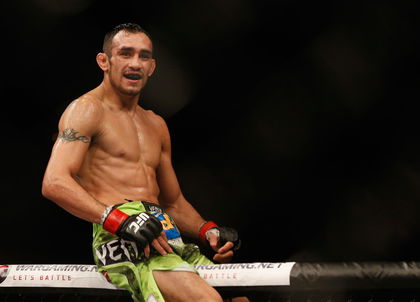 ---
---
Beneil Dariush is one of the best lightweight fighters in the UFC. The Iranian-born has been performing brilliantly, winning his last six fights. Dariush is now gearing up to take on former interim UFC lightweight champion Tony Ferguson. 'El Cucuy' has not been in substantial form lately and has lost his last two matches.
ADVERTISEMENT
Article continues below this ad
Dariush and Ferguson are all set to compete at UFC 262, and both the fighters seem ready. Dariush would love to extend his winning streak while Ferguson would like to get back to winning ways.
What does Beneil Dariush has planned for the fight?
ADVERTISEMENT
Article continues below this ad
After Ferguson lost his last two fights, the public opinion of the fighter has changed. People are starting to believe it's the end for the former interim champ. However, Dariush is not someone who believes that and wants to take on Ferguson at his best.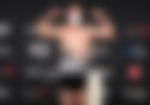 "I think by the general public, yes, but for me, I try to look at his best fights where he was at his sharpest and I want to go after that Tony, that's the Tony I am trying to beat."
Tony Ferguson has a unique style of fighting, and Dariush joked about how he plans to deal with that.
" I've been joking about this, but ill tell you the same thing I told everybody else, the goal is to out crazy tony, so let's see how that goes." 
ADVERTISEMENT
Article continues below this ad
It is difficult to prepare against someone like Ferguson; he is exciting; he is difficult to read, and he is unpredictable.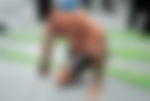 "You never know what he's going to do. If that's not exciting to you, I don't know what is. Prepare the best you can, but you do not know what he's gonna do. You just don't. It makes actually training for him really difficult, too. Because, what I am going to drill? What am I going to focus on? I'm kinda enjoying this. It's a freedom I haven't felt in a while."
ADVERTISEMENT
Article continues below this ad
Ferguson has a great MMA record and apart from his last 2 fights, 'El Cucuy' has always been a top performer. While Beneil Dariush has been on a great run and seems unstoppable, a fight with Ferguson won't be easy. Whatever the result of the fight may be, it will be great to see these two talented fighters battle it out.